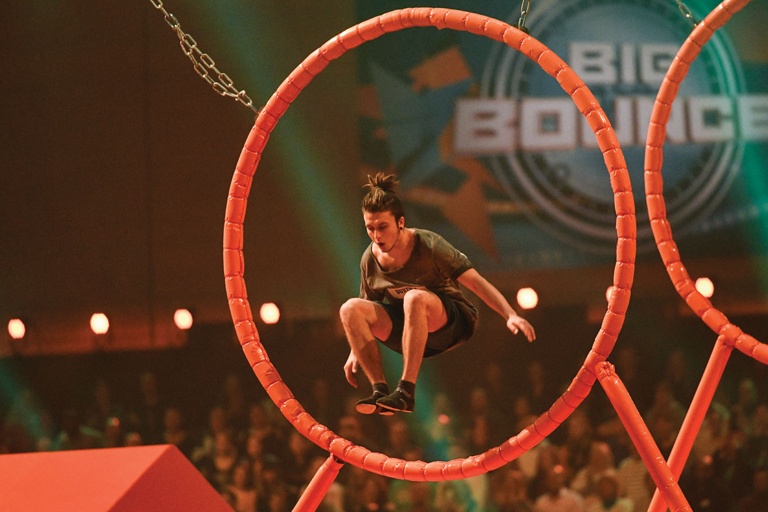 Fox jumps up for Big Bounce Battle
24/10/2018
Endemol Shine North America has been given a series order of Big Bounce Battle by Fox, in a deal which marks the second adaptation outside Germany.
Originally created by Endemol Shine Netherlands and picked up by RTL in Germany, where it has been commissioned for a second series, the physical gameshow has also been signed in France by TF1, where it will utilise the same set as the RTL edition.
Producers for Fox from Endemol Shine North America will be EPs Sharon Levy, DJ Nurre and Michael Heyerman, with further production details to be announced in due course.
Big Bounce Battle sees contestants race the clock, and gravity, as they try to conquer spectacular trampoline obstacle courses as fast as they can. The trampoline tracks become more difficult as the series progresses, testing speed, strength, balance and timing, meaning contestants will literally face the ups and downs on the fun-packed tracks, all the way to the final, where the fastest bouncer will claim victory and take home a cash prize.
The format made an excellent debut in Germany as the top rated non-scripted show on RTL this year, also becoming the channel's highest rated new game show in four years for the German commercial target (Adults 14-49). Concluding on March 2nd, the series won an impressive consolidated audience of 3.14 million viewers and an 9.8% market share for all viewers.