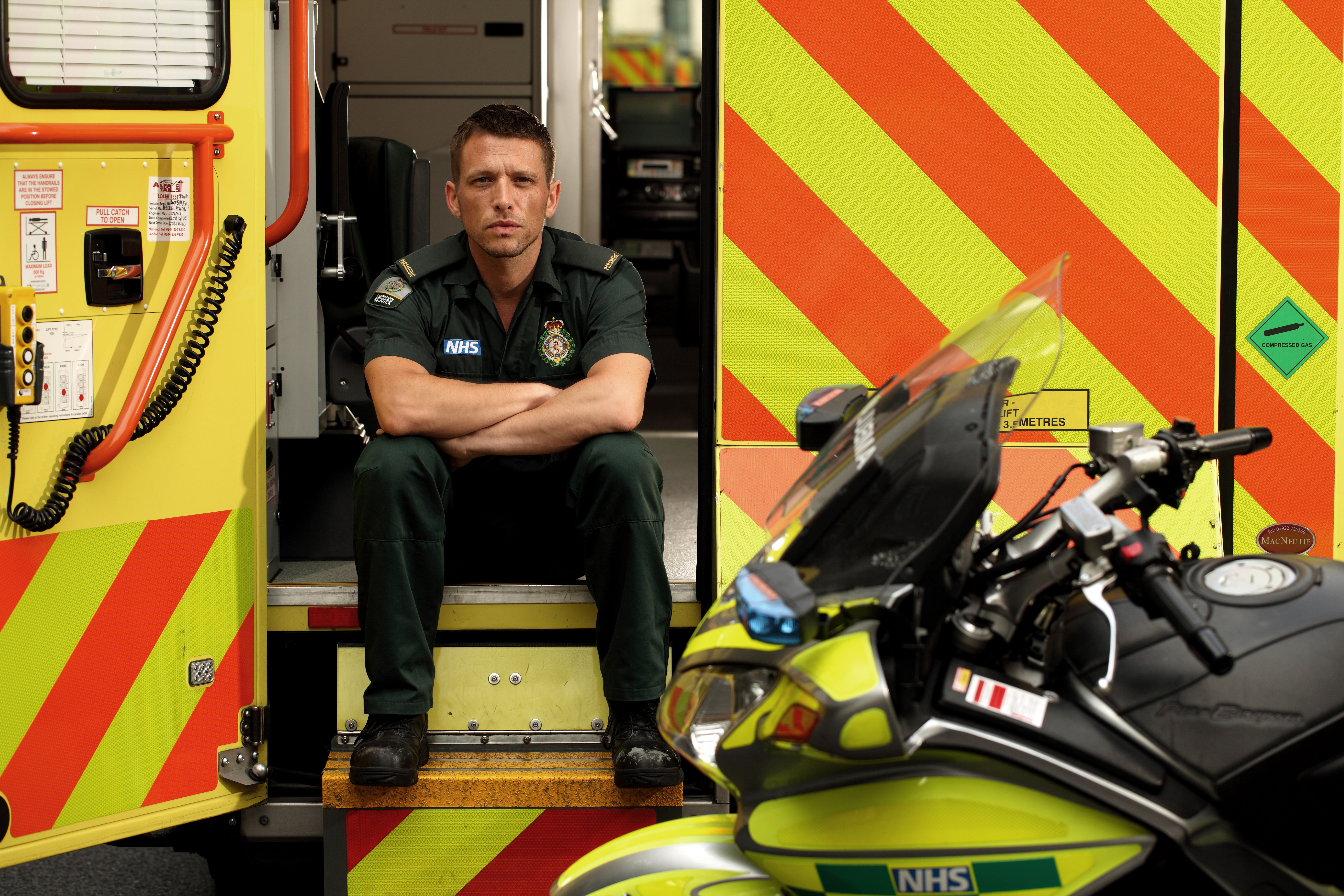 Dragonfly signs deal with BBC One for factual hit Ambulance
30/03/2017
Endemol Shine UK today announced that Dragonfly has been commissioned BBC One to produce a new eight part run of factual hit Ambulance.
The second series will give the same extraordinary insight into front line emergency medical teams but this time it will focus on the West Midlands Ambulance Service. Each one hour episode will capture the dramatic shifts of the paramedics, controllers and call handlers, providing a 360 degree view of the service.
The West Midlands, with a population of over 5.6 million, is an area full of contrasts and diversity. Covering an area of 5600 square miles it includes the inner city urban areas of Birmingham, remote rural communities of Herefordshire, the former mining communities of Stoke-on-Trent and the tourist destination of Stratford-Upon-Avon. The team receives over three thousand 999 calls a day and must be ready to dispatch their 300 ambulances, 33 rapid response vehicles and five air ambulances within a moment's notice.
The first series aired as a three part run on BBC One last year and focused on the London Ambulance Service. Two out of three episodes won their 9pm slot, with the series achieving an impressive peak audience of 4.81 million viewers and a 20.3% share of viewing.
Kim Shillinglaw, Director of Factual programming at Endemol Shine UK said, "Ambulance is a beautifully executed series of real quality packed with drama and warmth. Dragonfly delivered something definitive, highly watchable and with real insight, creating a huge hit for BBC One audiences. We are thrilled the channel has asked for more than double the episodes for the second series."
Danny Horan, Commissioning Editor, Documentaries at the BBC added, "Ambulance goes way beyond the blue flashing lights genre and tells the complex story of a public service under intense pressure from many corners. It's a series that uniquely delivers both heart rending and life affirming stories with extraordinary insight into our increasingly complicated world"
Ambulance is produced by Dragonfly, part of the Endemol Shine Group. Executive Producer Simon Ford, Series Producer Jo Hughes and Series Director Bruce Fletcher return for series two, along with new Executive Producer Kirsty Cunningham. It was commissioned by Charlotte Moore, Director, TV Content; Clare Sillery, Head of Commissioning, Documentaries and Danny Horan, BBC Commissioning Editor, Documentaries.
Award winning production company, Dragonfly is headed up by newly appointed Creative Director Richard Bond. Recent and forthcoming credits include The Trial and Inside Birmingham Children's Hospital for Channel 4 as well as The Great British Benefits Handout for Channel 5. The company is also behind a number of one off documentaries including A Killing in My Family for Channel 4 in addition to Born Too White and A World Without Down's Syndrome for BBC Two.