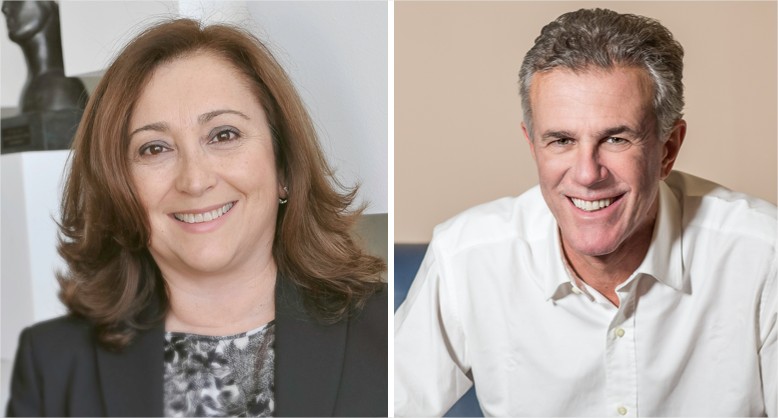 Banijay reveals leadership for Iberia and Italy
Pilar Blasco, Chief Executive Officer of Endemol Shine Iberia, has been appointed to CEO of Banijay Iberia while Paolo Bassetti will remain in his post as CEO for Banijay Italy.
23/07/2020
Both will spearhead their respective regions' leading collective of production labels and creative talent.
Across Iberia, Blasco's footprint will include eight labels. Incorporating Gestmusic, Diagonal, Shine Iberia, Cuarzo Producciones, Zeppelin Television, DLO Magnolia, Endemol Portugal and Tuiwok, it will be the group behind the best entertainment brands – MasterChef, Radio Gaga, Tu Cara Me Suena, La Isla De Las Tentaciones, Big Brother – and original scripted titles – Hierro, Amar Es Para Siempre and The Idhun Chronicles.
Pilar Blasco comments: "I am very grateful for the opportunity to lead Banijay in Iberia; teaming up with the most talented Spanish and Portuguese producers. This is the right place to be for innovation and for developing the amazing creativity of our teams. I am looking forward to working closely with everyone in the Banijay family."
Comprising ten production entities including Banijay Italia, Endemol Shine Italy and Banijay Studios Italy, Banijay Italy will be the home of some of the country's top brands including Grande Fratello (Big Brother), MasterChef Italia, Temptation Island, L'Isola dei Famosi (Celebrity Survivor), El legado, Identity, Che tempo che fa, Il paradiso delle signore and Bake Off Italia.
Paolo Bassetti comments: "I am honoured to work in a group like Banijay; a dynamic and creative environment, where I have both extraordinary management and colleagues. I hope the business will continue on its successful path worldwide and in Italy, we will do all we can to further our unique creative capabilities and high production capacity. Having known the team at Endemol for many years, I am very happy to meet them again and wish Pilar all the luck – she is certainly the best guide Banijay can have in Spain."
Blasco, former CEO of EndemolShine Iberia, has led the group there for five years. Building a multi-genre and multi-platform business, she is credited with driving the roll-out of Your Face Sounds Familiar, which first launched in 2011 and has since been sold to 40 territories, including the U.S., U.K. and China, and across Europe, Latin America and Asia. Between 2011 and 2015, she was managing director of Endemol Spain, having also led the company's Madrid-based arm, Zeppelin TV.
Bassetti has been CEO of Banijay Italy for two years. Previously, he served as CEO and Chairman of Endemol Shine Group's Italian arm and was a member of the International Board. During these years he brought successful shows such as Grande Fratello (Big Brother), La prova del cuoco (Ready Steady Cook), Caduta Libera (Still Standing), Avanti un altro (Next One), Affari Tuoi (Deal or no Deal), I Soliti Ignoti (Identity), Tale e Quale show (Your Face Sounds Familiar) and scripted titles Vivere, Centro Vetrine and L'Allieva.
Marco Bassetti comments: "In Pilar and Paolo we have two exceptional leaders. Well-versed in driving innovation, encouraging out-of-the box creativity and navigating the new world of content creation, they are best set to capitalise on the opportunities presented by our recent acquisition. In the months to come, they will work to combine the footprint in the regions they control, while strengthening client relationships and putting Banijay's operations in pole position for the future."