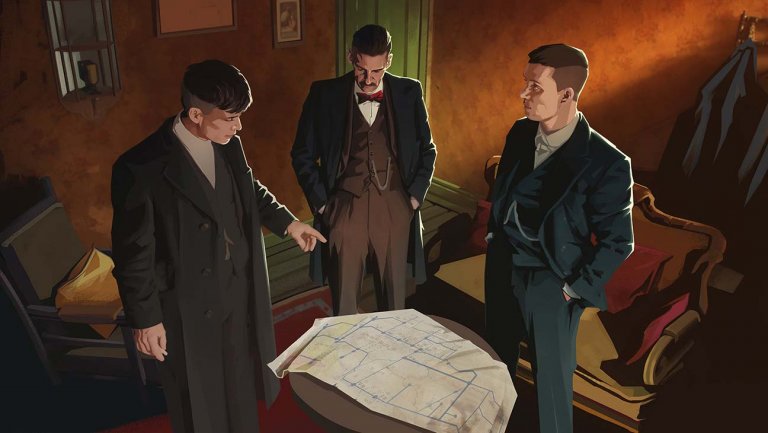 Peek inside 'Peaky Blinders' Mastermind
'Peaky Blinders' Mastermind is set to be released later this summer on PS4, Xbox One, Nintendo Switch and PC
18/07/2020
The show's Executive Producer Jamie Glazebrook and the game developer FuturLab's owner James Marsden spoke to The Hollywood Reporter about what players can expect.
"Each character has a specific set of attributes that allow them to get through the world in a particular way, and each one has a challenge they have to complete," Marsden says. These tasks are typically minor puzzles that are easily solved, but inevitably the character's progress will be blocked and another character will have to come to the rescue. "At that point you can review your actions on the timeline, 'rewind' essentially, and as you're controlling the second character the actions you took with the first character play back in parallel."
He continues, "You're building up layers of gameplay. You're playing against both your past and your future self when you're playing the game. You really are becoming a mastermind as you're playing your way through this game. We feel that's a pretty strong analogy for what's happening in Tommy's (Shelby) head."
Mastermind isn't an obvious Peaky Blinders adaptation, but Marsden says he hopes the thought behind the game shines through with viewers, "We genuinely feel that people who understand the show and know what makes it work, they are going to appreciate what we've attempted here."
Click here to read full article
Source: Fanelli, Jason, 'Peaky Blinders: Mastermind:' How a Small Studio Adapted the Shelby Family Story Into a Puzzle Game' The Hollywood Reporter, 17 July 2020.