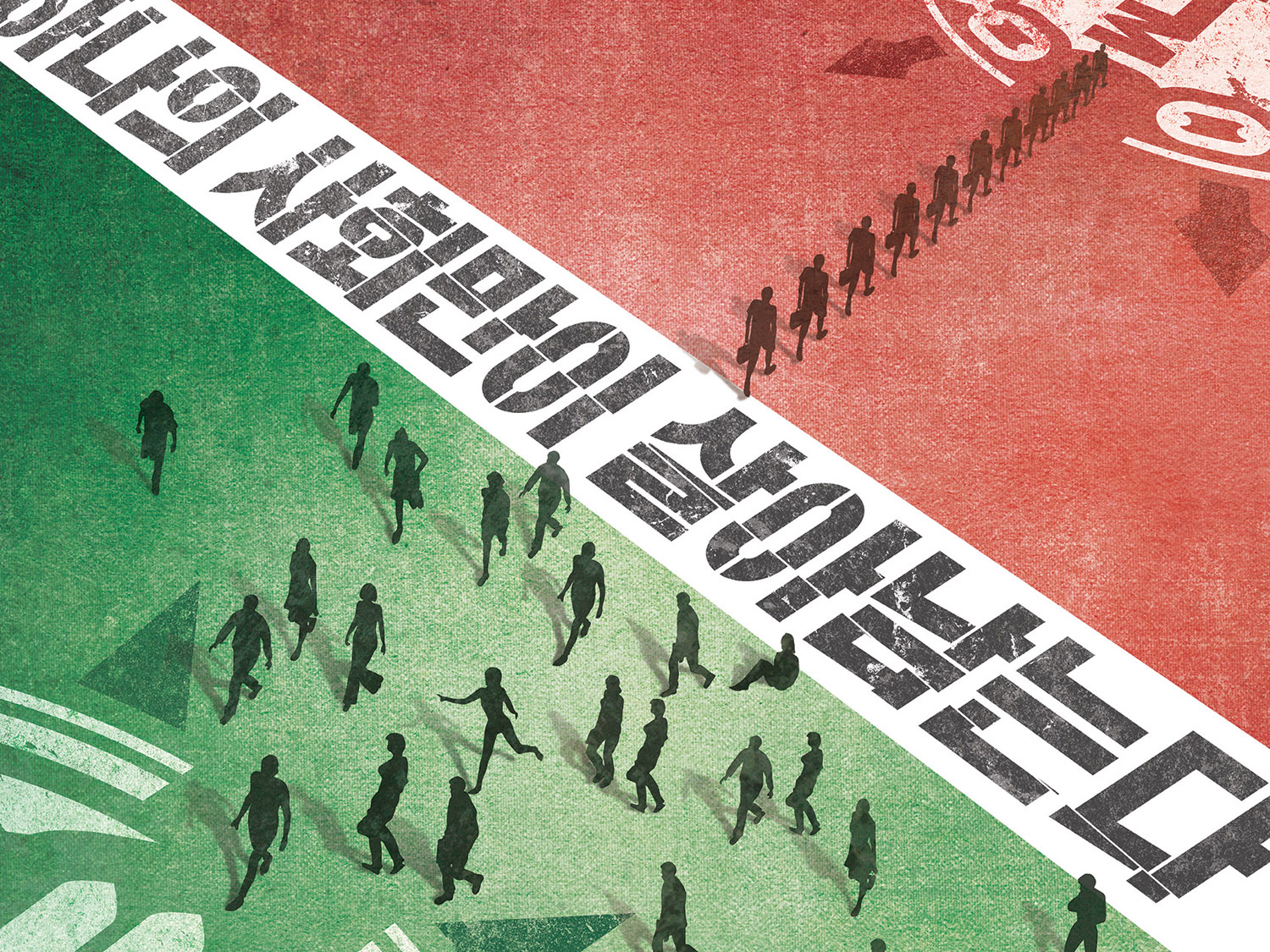 Endemol Shine Group and CJ E&M Announce The Society Game
22/09/2016
Global content creator, producer and distributor Endemol Shine Group and Asia's leading content and media company CJ E&M today announced the first original co-development format following their international partnership.
The Society Game is a new reality format that explores different political systems, communities and their leadership. Two contrasting 'societies', based on authoritarian rule and democracy models must win physical and mental challenges or risk destablising their community.
With an ever-changing balance of power, shocking elections, dramatic coups and evolving alliances, what makes a true leader will be constantly questioned.  At a time in history when worldwide politics is centre stage, The Society Game sees only one system prevail and one leader win.
The format marks the first co-production between Endemol Shine Group and CJ E&M following their international partnership. Developed with Endemol Shine Asia, the first series will premiere on primetime in South Korea on TvN, CJ E&M's flagship channel next month.
The Society Game will make its international debut at MIPCOM 2016 in Cannes, where it will be among Endemol Shine Group's headline formats.
Lisa Perrin, CEO of Creative Networks at Endemol Shine Group says; "There is a tremendous level of creativity coming out of South Korea and our partnership with CJ E&M has allowed us to tap into this key market. This series brings the social experiment genre bang up to date and couldn't be more timely, with audiences around the world questioning the political status quo."
Fotini Paraskakis, Managing Director of Asian Operations at Endemol Shine Group says "The Society Game tests the boundaries of human nature and gives a fascinating insight into what happens when communities are split into contrasting societies.  We are immensely proud of the show and have loved working with CJ E&M to create a truly innovative format."
DJ Lee, President of Media Content Business at CJ E&M says; "This partnership has enabled us to produce an exciting new show for Korean viewers and by leveraging Endemol Shine Group's global scale we can bring the concept to audiences worldwide.  We are thrilled the first format we have jointly created will be making its international debut this MIPCOM."
The international partnership between Endemol Shine Group and CJ E&M was announced earlier this year and will see the two companies jointly create, produce and distribute original formats and series for the worldwide marketplace.