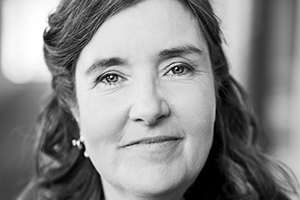 Endemol Shine Nordics appoints Tina Christensen as Managing Director of Metronome in Denmark
30/04/2019
Endemol Shine Nordics is pleased to announce that it has appointed Tina Christensen as Managing Director of its Danish label Metronome Productions, effective as of 1st February 2019.
Prior to joining Metronome in 2006, Tina worked for 11 years with the Danish broadcaster SBS TV as Head of Planning and Head of Production, positions she then also held at Metronome until she was appointed COO in 2013. In June 2018, Tina stepped in as acting MD of the label while MD Kent Nikolajsen left on sick leave and remained until his passing away in January 2019. Tina holds a Graduate Diploma in Business Administration in both organisation and leadership, and marketing management.
Karin Stjärne, CEO of Endemol Shine Nordics says: "Tina is a very gifted leader who has been a rock these last ten months, leading the Danish team through a very difficult time following the death of our beloved colleague Kent. Tina has a very solid track record, both on the broadcasting and production side, having operationally led our teams on the ground as COO for the past 5 years. Tina has also supported our Norwegian operations as COO of Rubicon and I'm extremely pleased to have her skills and knowledge on the Nordic management team leading our production labels across the region. She is ideally placed to lead our team of 150 great colleagues in Denmark and I look forward to working closely with her in the coming years."
Tina Christensen added: "I'm honored and excited to be formally appointed MD of Metronome Productions as we continue to deliver outstanding production value to our clients and audiences, while never compromising our company culture and human values.
I always believed Kent and I would be partners forever at this fantastic company. While I miss him by my side, I have great faith in the strong organization we have built and that, together with my dedicated management team, we are on a solid footing to tackle the challenges and opportunities our new media reality is presenting to us.
I now look forward to continue my partnership with Karin and together to strategically develop and grow our business further in the thriving Nordic region."
Endemol Shine Nordics is one of the largest TV production groups in the Nordic region with 7 production labels across Denmark, Finland, Sweden and Norway. Endemol Shine Nordics creates and produces some of the most innovative, popular and commercially successful programs screened by all the major Nordic broadcasters.
Every year the companies in the group create and produce more than one hundred productions and more than seven hundred hours of television including some of the world's biggest formats such as MasterChef, Biggest Loser, All Together Now, Family Food Fight, Pointless as well as locally developed formats such as Luxury Trap, Police Chase, The Kesslers, Saturday Night tube. Endemol Shine Nordics is also behind a range of internationally recognised scripted hits including Bron/ Broen, Lilyhammer, The Councilman and Lovleg, as well as the highly anticipated dramas Beforeigners and Beartown, both for HBO Europe.