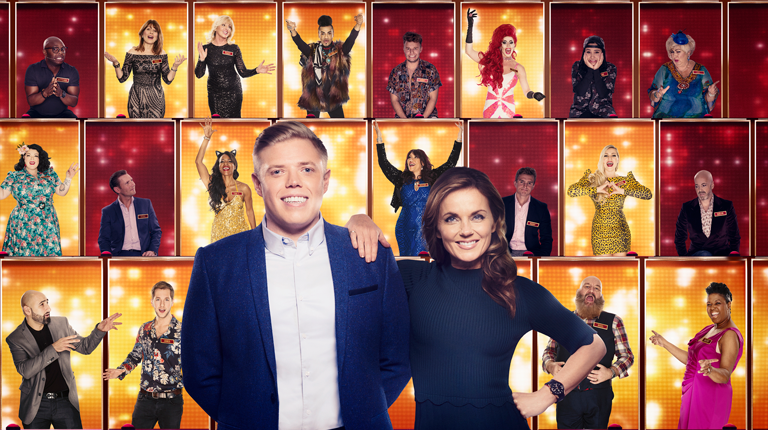 Endemol Shine Group's All Together Now strikes first deal in Central and Eastern Europe
29/06/2018
Global content creator, producer and distributor Endemol Shine Group today announce that entertainment format All Together Now is heading to Central and Eastern Europe with a first series deal in Poland.
Endemol Shine Poland has been commissioned by Polsat to produce a local adaptation of talent format All Together Now. The format has now been ordered in six territories this year, following its BBC One debut in January, where it has been signed up for a second run as well as a celebrity special.
Created by Remarkable Television, part of Endemol Shine UK the hit format has also been snapped up in Australia, Brazil, France and Germany.
Further deals are in the pipeline and will be announced in due course.
Poland is the sixth territory to pick up the show in the six months since the format launched on BBC One in the UK where a second series has been ordered, as well as a celebrity special. All Together Now has also been picked up by Australia, Brazil, Germany and France.
Ryszard Sibilski, Managing Director at Endemol Shine Poland says, "Ever since we first heard of this catchy new show from our colleagues at Remarkable in the UK, we've had a huge amount of anticipation about bringing it to viewers in Poland. We firmly believe this format is redefining the entertainment genre and we look forward to adapting the show for Polsat."
Created by Remarkable Television, part of Endemol Shine UK, All Together Now sees a range of talented singers (solos and groups) perform in front of The 100, an audience of great singers with big voices and even bigger opinions. If any of The 100 like what they hear, they can stand up, join in and sing along. The greater the number that join in, the higher the act's score. At the end of the series, one act will walk away with a major cash prize. So, who can get The 100 on their feet and singing along?
Headed up by Ryszard Sibilski, Endemol Shine Poland are behind a range of scripted and non-scripted hits. The company is the home of the global hub of third party format The Wall, filming their own popular version as well as hosting multiple international productions of the hit game show.
Other recent and forthcoming credits include Big Music Quiz, which has been ordered for a second series, MasterChef and MasterChef Junior for TVN, The Money Drop which is in its 16th series for TVP2,Your Face Sounds Familiar and The Brain for Polsat, You Can Dance (TVN), Hollywood Wives (TVN), Penoza , known locally as Blood from the Blood (Canal +) and Prisoners Wives which is known as Skazane (Polsat), as well as the documentary series Stars in the Ambulance (TLC) and Young Doctors (TVP 1).
Endemol Shine Group creates world-class content for all platforms including global hits Black Mirror, Big Brother, Deal or No Deal, Humans, Hunted, MasterChef, Peaky Blinders, The Island, The Brain, Tin Star and Your Face Sounds Familiar.
The company is also behind new entertainment formats such as Big Bounce Battle which has been ordered for a second series by RTL Germany and Australia's Family Food Fight which has been commissioned by ABC in the US.
Last year Endemol Shine Group produced more than 800 productions, in 78 territories airing on more than 275 channels around the world.