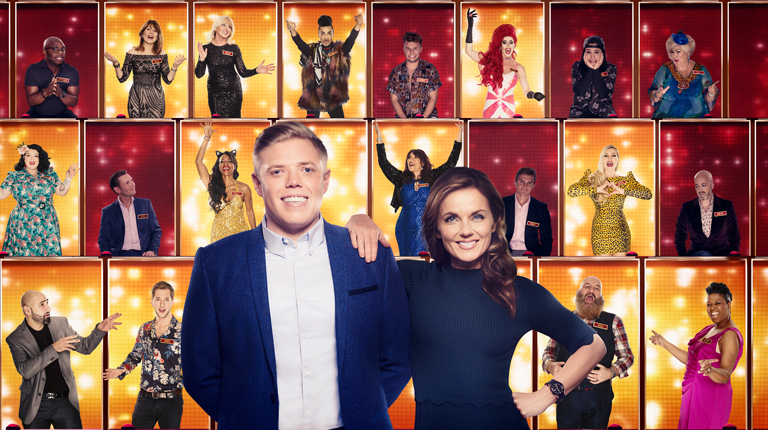 Denmark becomes the seventh territory to join Endemol Shine Group's All Together Now in first Nordic deal
30/07/2018
Global content creator, producer and distributor Endemol Shine Group today announce that entertainment format All Together Now has continued its travelling success with Endemol Shine Nordics having been commissioned to produce a first series of the smash hit format for Discovery in Denmark.
The competitive talent series has now been ordered in seven territories so far this year, following its launch on BBC One in January, where it has been signed up for a second run. Created by Remarkable Television, part of Endemol Shine UK, the show has also since been commissioned in Australia, France, Germany, Poland and Brazil where is debuted on Record TV earlier this month with an audience of 15.3 million viewers, exceeding the slot average by over +30%.
Lisa Perrin, Endemol Shine Group's CEO of Creative Networks says; "All Together Now is proving that it's most definitely not a one hit wonder and a totally unstoppable format. It has been a huge ratings success in the markets in which it has launched so far and we have no doubt that it will continue with the same gusto across further territories. With seven countries now signed up, and more in the pipeline, we look forward to taking the show to MIPCOM 2018."
All Together Now sees a range of talented singers (solos and groups) perform in front of The 100, an audience of great singers with big voices and even bigger opinions. If any of The 100 like what they hear, they can stand up, join in and sing along. The greater the number that join in, the higher the act's score. At the end of the series, one act will walk away with a major cash prize. The question is, who can get The 100 on their feet and singing along?
The Danish version will be known locally as All Together Now and will go into production later this year.
Endemol Shine Group creates world-class content for all platforms including global hits Black Mirror, Big Brother, Deal or No Deal, Humans, Hunted, MasterChef, Peaky Blinders, The Island, The Brain, Tin Star and Your Face Sounds Familiar.
All three of Endemol Shine Group's new formats that were showcased at MIPCOM, including Big Bounce Battle and Family Food Fight, are all returning and travelling. Big Bounce Battle has been renewed for a second series by RTL Germany while Australia's Family Food Fight been commissioned by ABC in the US.
Last year Endemol Shine Group produced more than 800 productions, in 78 territories airing on more than 275 channels around the world