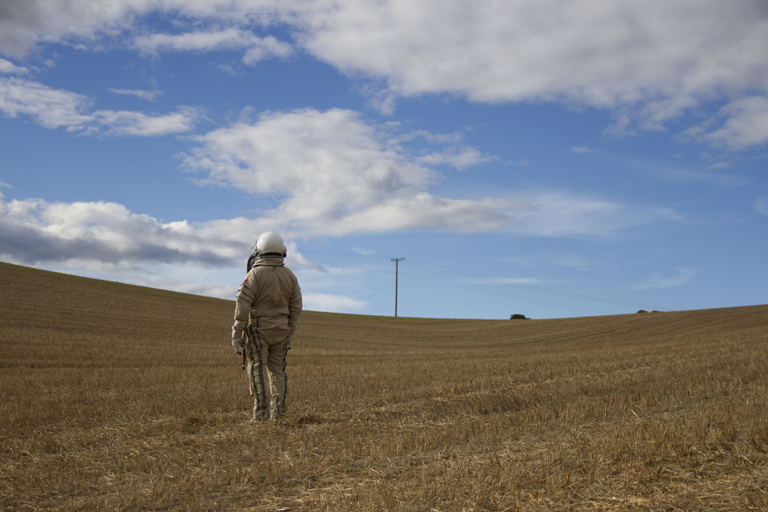 Endemol Shine announces first adaptation of Rubicon's original Norwegian comedy The Councilman
05/06/2019
Endemol Shine Netherlands commissioned by BNNVARA to produce ten-part series for NPO3
Global content creator, producer and distributor, Endemol Shine Group, today announces that Endemol Shine Netherlands will adapt The Councilman, a hit Norwegian series created by Rubicon, part of Endemol Shine Nordics.
BNNVARA has commissioned Dutch producer to produce a ten-part run of the series for NPO3 which will be known locally as Harkum, after the small fictional town in the Netherlands where it is set.
The deal marks the first format adaptation of the popular drama from Rubicon, which was known in Norway as Roeng, The Councilman launched in March 2018 on Norway's TV2 with a 26.7% market share.
The original version was co-created and written by Anne Bjørnstad and Eilif Skodvin with Tomas Solli who are all behind international success Lilyhammer. Bjørnstad and Skodvin have also written and created the highly anticipated new drama for HBO Europe, The Beforeigners.
Harkum revolves around a small Dutch town where the officials invest civic money in the stock exchange only to receive a shock 700 million euro windfall. The comedy follows what happens to the community when it finds its sudden wealth and the Mayor must ensure that the municipal employees keep both feet on the ground.
Directed by Jelle de Jonge (Tower C, The Lice Mother, Love over Distance), Harkum stars Leny Breederveld (The Louse Mother), Bas Hoeflaak (Snipers), René van 't Hof (Flodder), Annet Malherbe (Jiskefet ) and Jelka van Houten (Itch ). Elzelien Peters (Itch) and Daan Windhorst (Christmas with the Kuijpers) are responsible for the Dutch editing.
Lars Blomgren, Head of Scripted EMEA at Endemol Shine Group says;
"European drama is truly going from strength to strength and we are in a fantastic position to move scripted formats around our Group of talented drama producers. This unique series from Rubicon is a tremendously funny social satire and without a doubt the Dutch adaptation will deliver guaranteed wit and humour to suit NPO3's audience."
Gerd-Jan van Dalen, Producer Endemol Shine Scripted adds;
"The original series had me gripped with its ironic reflection of Norwegian society, which has many similarities with our values here in the Netherlands. There is much hilarity to be found in small community life and with Jelle de Jonge directing and a brilliant cast on board, this show has all the right ingredients to be a success."
Anne Bjørnstad, Head of Scripted at Rubicon added;
"On the surface this is a comedy with wide appeal, but on a deeper level we created a scripted format that can tackle the effect of wealth on a community. The Councilman was popular here in Norway and I'm thrilled my colleagues in the Netherlands have been commissioned to produce their own version."
Scripted hits from Endemol Shine Netherlands include The Oldenheim Twelve which has now sold in Russia, Japan and to Acorn TV in the US and is in production for a second season for RTL 4 and on demand platform Videoland. The company is also behind a range of popular non-scripted programmes including All Together Now (RTL 4), The Talent Project (RTL 4) Heist (NPO3) and Hunted (NPO3).
Last year Endemol Shine Group were behind 50 non-English language drama productions. Forthcoming series include Ce soir-là from France (France 2), Norway's Beforeigners (HBO Europe), Sweden's Beartown (HBO Europe), Spain's The Idhun Memories (Netflix), Israel's Just For Today (Yes), Germany's second season of Dark (Netflix), The Ibis Trilogy from India and the UK, as well as recent Spanish hits Cathedral of the Sea (Antena 3/ TV3/Netflix) and Matadero (Antena 3), France's Insoupconnable (TF1) and Guyanne (Canal+), Italy's While I Was Away (Rai 1) and Poland's Our Century (TVP1).