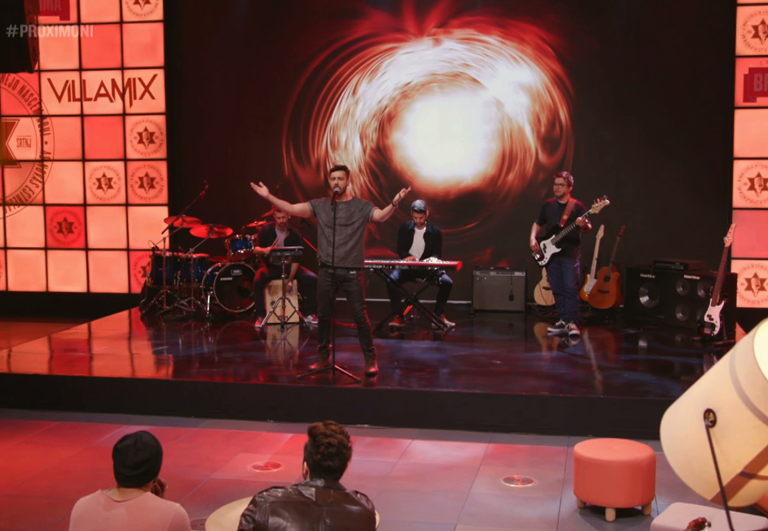 Endemol Shine Brasil partners with Ambev and VillaMix for Best.Cover.Ever
12/06/2019
• Brazilian version marks the first adaptation of the Endemol Shine North America created format
• Ambev is part of the world's largest brewer AB Inbev
Global content creator, producer and distributor Endemol Shine Group today announced that Endemol Shine Brasil have partnered with Brazil's largest music festival, VillaMix, and Ambev – part of the world's largest brewer AB InBev – for a local version of Best.Cover.Ever.
O Próximo Número 1 VillaMix is a branded entertainment production for AB InBev's popular beer brand Brahma and was developed in partnership with Brazil's largest music festival VillaMix. The brand funded project was secured in partnership with Google, AudioMix and Africa Agency.
The weekly show which launched exclusively on VillaMix's YouTube channel last week topped 17 million views on YouTube within 72 hours. The six-episode series is a celebration of sertanejo music and will whittle down contestants to five finalists who will perform at the VillaMix festival in Brazil. The winner will sign a contract with Brazil's largest artist management company of sertanejo music, AudioMix
"O Próximo Número 1 VillaMix is proof that branded entertainment works, no matter which platform. We have globally-created formats in our catalogue, and even when they are developed for brands, they are able to travel around the world, delivering results to the sponsors and successfully engaging the audience," said Juliana Algañaraz, CEO of Endemol Shine Brasil.
Echoing the U.S. format, the contestants do not know they will be performing alongside their idols. Luan Santana, one of sertanejo music's biggest stars is the host of the show. The judges are music artists Luan Santana, Jorge & Mateus, Xand Avião, Bruno & Marrone, and Marcos Araújo of AudioMix.
The U.S. version of Best.Cover.Ever. was a YouTube original series produced by Ryan Seacrest Productions, Endemol Shine North America and Columbia Records which debuted in November last year. The 10-episode show featured a stellar line-up of music stars including Katy Perry, Demi Lovato, Keith Urban, Backstreet Boys, Charlie Puth, Flo Rida and Jason Derulo. The series was hosted by hip-hop star and actor Ludacris.
The first episode of O Próximo Número 1 VillaMix can be viewed here: