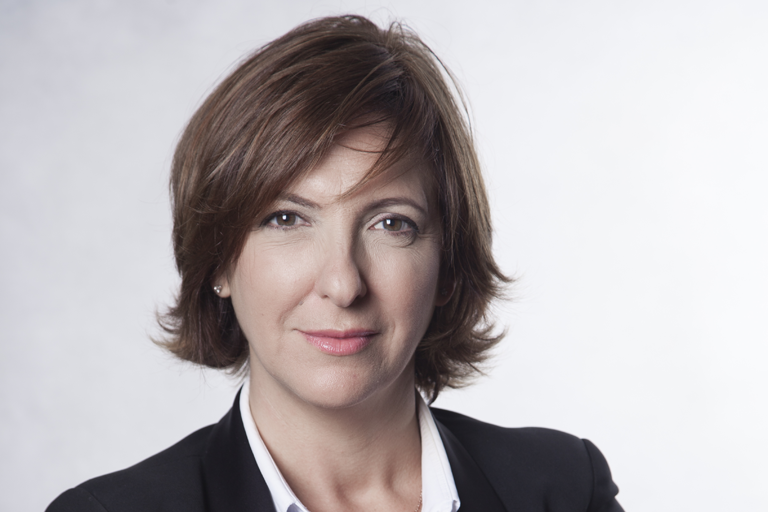 Endemol Shine Brazil launches new scripted and documentary department
06/09/2018
The story of Brazil's most famous dealer 'Nem da Rocinha' to be developed by new scripted hub, alongside Total Filmes
Endemol Shine Brazil today announced they are launching a new specialized department for scripted and documentary projects.
The new unit will invest in local talent and ideas by developing new scripted projects for the Brazilian market.
The first scripted development project is based on the life of Antônio Francisco Bonfim Lopes – AKA Nem da Rocinha – the most famous drug dealer in Brazil.
Nem da Rocinha dominated Rio de Janeiro and was the leader of the biggest favela in Latin America. The project is a partnership with Total Filmes, that acquired the rights for the story, and Endemol Shine Brazil will be the co-producer and distributor.
Led by Endemol Shine Brazil Managing Director Juliana Algañaraz, the department will build on Endemol Shine Latino's success in Latin America and will also have access to Endemol Shine Group's unrivalled catalogue of scripted formats, which can be adapted for the Brazilian market. Endemol Shine Brazil is a division of Endemol Shine North America.
Algañaraz comments; "We have a long-held reputation for producing innovative, popular non-scripted programming. There's a fantastic pool of talent here in Brazil and we plan to build on our creative success by investing in partnerships with local authors and producers to produce world-class content for all broadcasters and platforms. Without a doubt, the appetite for non-english language scripted is growing and by leveraging the global scale of Endemol Shine Group we can bring Brazilian content to global audiences."
Endemol Shine Latino President Laurens Drillich added, "Juliana and our team at Endemol Shine Brazil have done a tremendous job establishing Endemol Shine as one of the leading independent production companies in Brazil with high-quality unscripted hit series. The addition of a scripted and documentary department is the logical next step for us in this territory, as we continue to focus on this popular genre across all of Latin America. And we are fortunate to have Endemol Shine Group's deep library of scripted and documentary programming from across the world to bring to Brazil and the region."
In Latin America, Endemol Shine Latino and new production studio Endemol Shine Boomdog are quickly becoming market leaders in Hispanic programming. Upcoming series include drama Nicky Jam: El Ganador for Telemundo/Netflix and dramas based on Celia Cruz, Menudo, Selena Quintanilla-Perez and the biggest scandal in Latin music history—El Clan.
Internationally Endemol Shine Group produces scripted programming in 15 languages around the world. This includes blockbusters Black Mirror (House of Tomorrow for Netflix), Peaky Blinders (Caryn Mandabach Productions and Tiger Aspect Productions for BBC) Grantchester (Kudos and MASTERPIECE for ITV) and Humans (Kudos for Channel 4 and AMC) which have all sold to 100 markets or more.
Recent and forthcoming non-English language scripted series across Endemol Shine Group include the return of Dark (Netflix) and 4 Blocks (TNT Serie) in Germany; Cathedral of the Sea (Antena 3/TV3/Netflix) and Matadero (Antena 3) from Spain; Harem and Nevsu (Reshet) and Queens (Hot) in Israel; Lois (NPO1) in the Netherlands; France's forthcoming adaptation of The Fall Insoupçonnable (TF1), Papa ou Maman (M6) and returning series Guyane (Canal +), Italy's L'Allieva (Rai Uno) and The Councilman (TV2) in Norway.
The company is also behind an adaptation of Humans in China with Croton Media and The Bridge in Malaysia and Singapore with Viu.