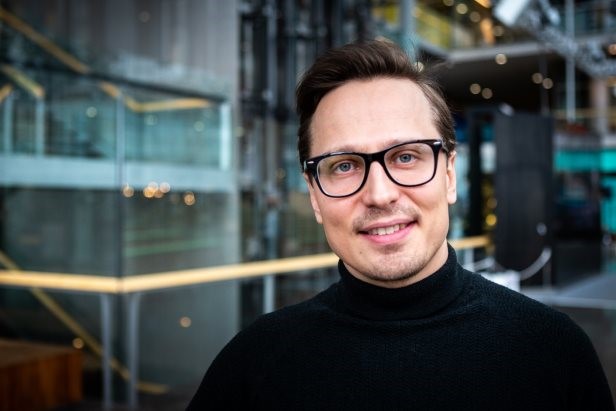 Endemol Shine Finland appoints Unne Sormunen as Managing Director
20/12/2018
Endemol Shine Group announced today that after 12 years with Endemol Shine Finland and a stunning 25-year career in the TV industry, Tarja Pääkkönen has decided to step down as Managing Director. Tarja will be replaced by Unne Sormunen who will be appointed Managing Director of Endemol Shine Finland, effective 1 March 2019.
With over 10 years of experience in the television industry, Unne Sormunen joins Endemol Shine Finland from Finnish broadcaster Nelonen Media, where he previously held the position of Head of Domestic Programming. During his time at Nelonen Media, Unne was responsible for commissioning and successfully launching The Wall and Who Wants To Be A Millionaire, among other primetime hits. Prior to that, Unne worked as Executive Producer at Nelonen Media, overseeing 15 television productions across a range of genres, as well as Sports Producer at MTV Media and Program Manager at SBS Finland. Unne holds an MBA from Aalto University Executive Education.
Karin Stjärne, CEO of Endemol Shine Nordics said: "Tarja has been an incredibly inspiring colleague and has led our team in Finland expertly these past years, growing our business locally and creating incredibly strong relationships with the key broadcasters. We will miss her dearly and wish her all the best in her personal adventures.
While I am sad to see Tarja go, I am extremely pleased to welcome Unne Sormunen as our new head of Finland. Unne is a very talented and bright leader with lots of very relevant experience, as well as drive and focus, making him an excellent addition to our Nordics leadership team. I look forward to working closely with him and Tarja over the coming weeks to ensure a seamless transition."
Unne Sormunen said: "I am very excited to be joining such a talented and dynamic team. I believe that Endemol Shine has the best format catalogue in the world and I look forward to continue building on the fantastic work that Tarja and Karin have already delivered over the years."
Tarja Pääkkönen added: "Endemol Shine has been a home for me over these past 12 years and I am very proud of what we have achieved together as a team. But after 25 years in the TV industry, I would like to take some time to enjoy life and see what it brings. So while I am of course sad to be leaving, I am confident that I leave the business in excellent hands with Unne at the helm."
Unne, who will report into Karin Stjärne, CEO of Endemol Shine Nordics, will work closely with Tarja over the coming weeks to ensure a smooth handover.
Endemol Shine Nordics is the Nordic region's largest film and TV production group with 9 production companies and 1 broadcast facility divisions in Denmark, Finland, Sweden and Norway. Endemol Shine Nordics creates and produces some of the most innovative, popular and commercially successful programs screened by all the major Nordic broadcasters.
Every year the companies in the group create and produce more than one hundred productions and more than seven hundred hours of television including some of the world's biggest formats such as MasterChef, Biggest Loser, Minute to Win It, Clash of the Choirs and Who Wants To Be A Millionaire.
Photo credit: Samuli Pulkkinen & SanomaMedia Finland