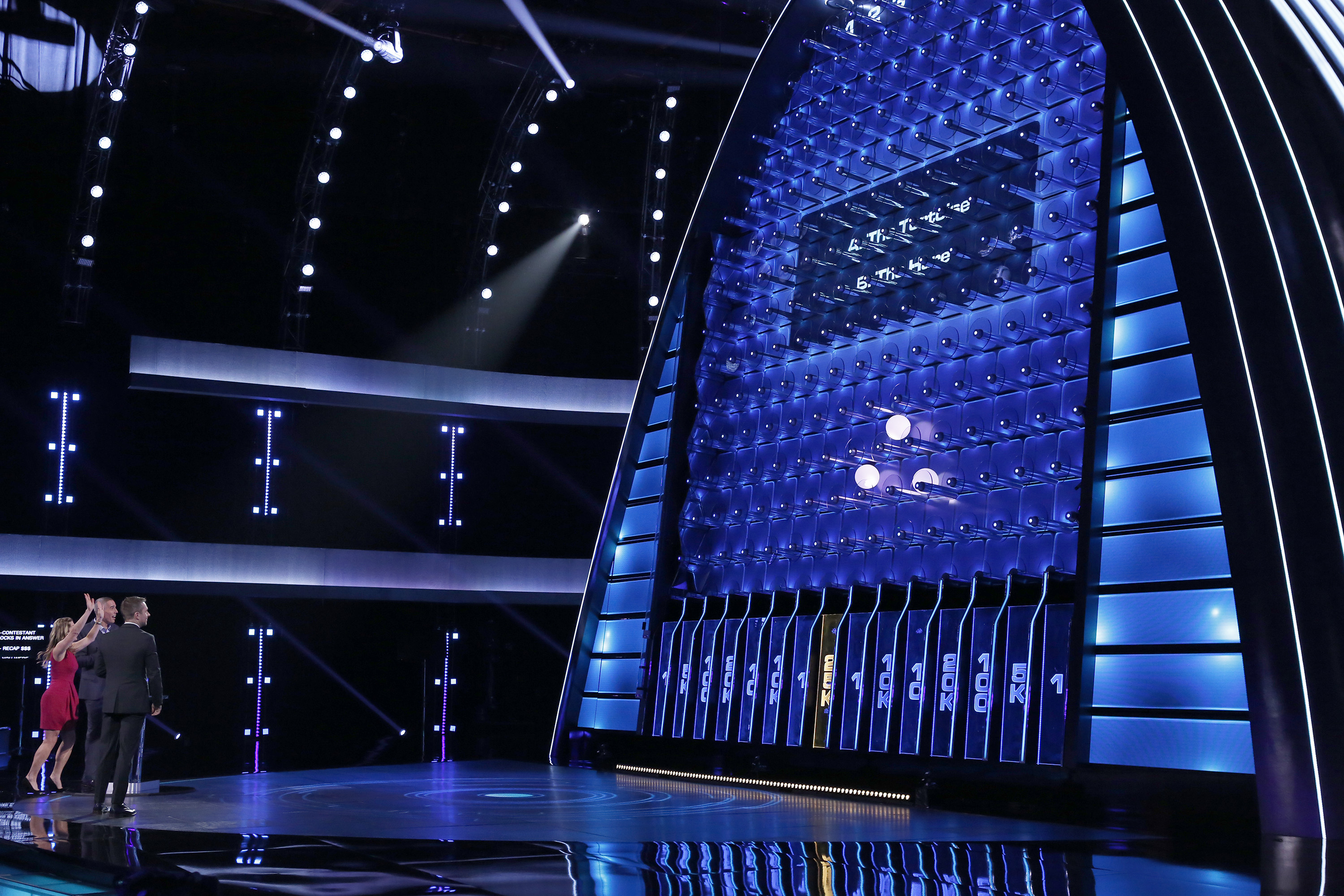 Endemol Shine Germany and RTL close new deal for The Wall
05/04/2017
Breakout game show is an original US format created and produced by Glassman Media and SpringHill Entertainment in Association with Universal Television Alternative Studios
Global content creator, producer and distributor Endemol Shine Group today announced they have signed a first series deal for The Wall in Germany.
Endemol Shine Germany has been commissioned by RTL in Germany to produce 7 episodes of the international smash hit format from Glassman Media, SpringHill Entertainment and Universal Television Alternative Studios.  The No. 1 game show in the US on NBC and the highest rated game show this year in France on TF1, The Wall is a tense, heart-stopping quiz which requires both the right answers and the right bounces in order to win a life-changing cash prize.
A combination of quiz, luck and strategy set against the background of a highly dramatic and interactive set piece,  a pair of teammates must work together to tackle the mammoth wall. Emotions run high as green and red balls fall down The Wall, determining monumental gains and heartbreaking losses.
Lisa Perrin CEO of Creative Networks says  – "The No 1 game show in the US and France, where it's launch on TFI was the highest rated new launch for a game show in France since 2009,  we're thrilled to be partnering with RTL on this new adaptation.  Having a hit game show is a hard to come by currency right now and broadcasters love that it comes with an unbelievably strong track record.
Packed with jeopardy and drama, this innovative format is highly adaptable and scalable and has huge potential for the international market. First adapted in France we are also now looking at using the Paris set as a hub for other European productions."
Marcus Wolter, CEO Endemol Shine Germany "The Wall is an extraordinary format which has become a breakout hit in the US and France. We're thrilled to be producing this for RTL and look forward to bring this incredibly entertaining show to the German audience"
Meredith AHR President, Universal Television Alternative Studio – "The power and excitement of 'The Wall' knows no boundaries.  We're thrilled with the show's success in the U.S. and France and that German viewers will now get to share in watching lives change with the drop of a ball."
The No 1 gameshow in the US, series 1 of The Wall has delivered an average consolidated audience of 6.77 million viewers and a 6.3% market share, with each episode ranked as the No.1 non-scripted show of the night.
On TF1, The Wall is the No.1 show in the access primetime slot, beating the competition across all channels. It's premiere ranked as the highest rated new launch for a game show in France since 2009 and has to date, delivered an average audience of 4.35 million viewers and a 22.4% market share, exceeding TF1's slot average share by +37%.
The Wall is due to air on RTL later in 2017 with further details to follow.
For more information contact:
Alex Wells
Endemol Shine Group
+44 (0) 208 222 4007
@endemolshine