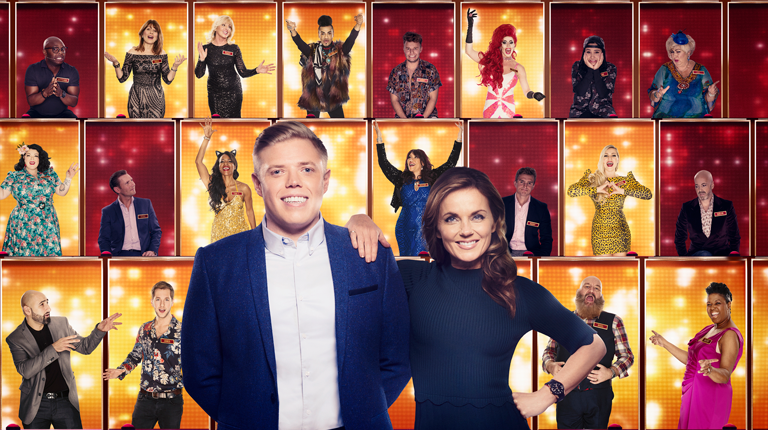 Endemol Shine Group announce first international deal for All Together Now
12/03/2018
Global content creator, producer and distributor Endemol Shine Group today announced the first international deal for entertainment format All Together Now.
Endemol Shine Australia has been commissioned by Seven Network to produce a prime time run of the new competition series which sees talented singers perform in front of The 100 – a unique panel of music experts and performers. The Australian production for Seven is underway and casting has begun.
Created by Remarkable Television, part of Endemol Shine UK, All Together Now debuted on BBC One in January this year, with the finale last week delivering the highest overnight of the series with 3.74 million viewers with a market share of 16.6%.
The format will be among Endemol Shine Group's highlights at MIPTV and will be showcased by Peter Salmon at MIP Formats on Saturday 7th April.
Peter Salmon, Chief Creative Officer at Endemol Shine Group adds; "We love All Together Now at Endemol Shine Group and BBC One audiences loved it too and it's a wonderful vote of confidence that Seven in Australia are now on board. It was brilliant that the BBC series ended with its highest overnight audience -and that included a big boost in younger viewers too – a precious demo for all platforms these days. We are heading to Cannes and MIPTV to tell buyers more about this joyful new entertainment show and hopefully get more of them alongside us – another case of All Together Now!"
Mark Fennessy CEO at Endemol Shine Australia CEO said: "Our broadcast partners at Seven were highly engaged from the beginning and immediately enthusiastic about All Together Now. The format is totally on brand for Seven's heartland audience, who support big event family entertainment programmes. Seven is the perfect partner for All Together Now and we expect it to be a great success".
James Fox, Managing Director of Remarkable Television adds; "We couldn't be more thrilled that All Together Now begins its international journey with the exceptional team at Endemol Shine Australia. In their hands, we can't wait to see what an Australian version of The 100 have to say for themselves!"
All Together Now sees a range of talented singers (solos and groups) perform in front of The 100, an audience of great singers with big voices and even bigger opinions. If any of The 100 like what they hear, they can stand up, join in and sing along. The greater the number that join in, the higher the act's score. At the end of the series, one act will walk away with a major cash prize. So, who can get The 100 on their feet and singing along?