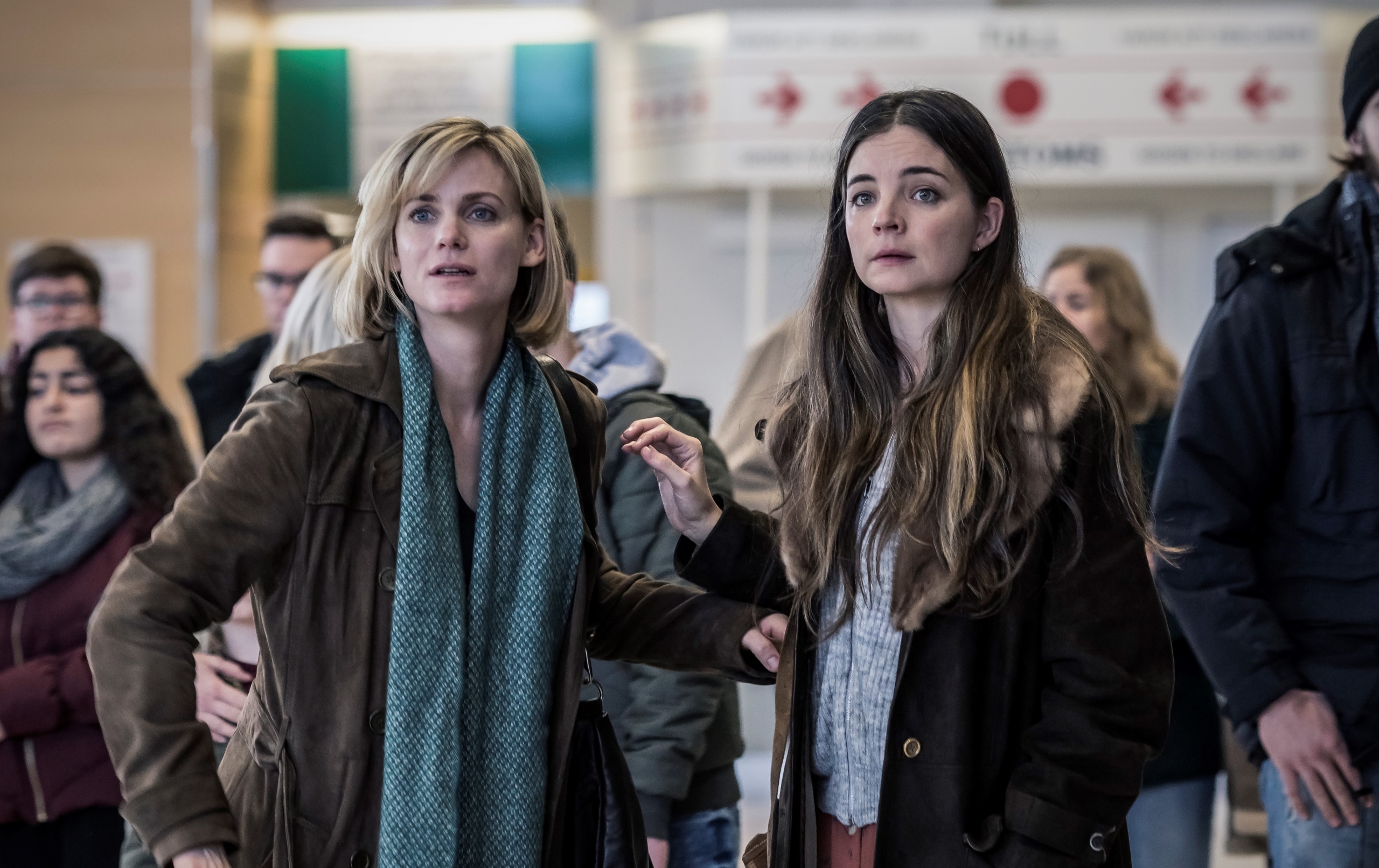 Endemol Shine Group announces Tsunami, a Filmlance co-production with SVT
04/02/2020
Global content creator, produce and distributor Endemol Shine Group today announces the latest dramas produced by award-winning Swedish production company Filmlance.
Psycologically tense mini-series Tsunami will air on SVT and set in Stockholm, the three part series follows intense days just after a tsunami. This gripping drama explores how humans behave in a catastrophe and centres on a Tomas who is a suspect fraud and goes missing in a tsunami in Thailand. Tsunami is based on an original idea by scriptwriter Sara Kadefors and is directed by Henrik Georgsson.
Tsunami follows the successful launch of Caliphate, also on SVT. Centring on five young women, whose fate is intertwined in an examination of how religious fundamentalism can seduce individuals and destroy lives, Caliphate was initially conceived by Wilhelm Behrman, who together with Niklas Rockström has created the series. The duo are also behind the acclaimed drama Before We Die. Filmed in Stockholm and Jordan and directed by award-winning Director Goran Kapetanovic, Caliphate premiered on SVT in January and all episodes have been topping SVT's VOD platform.
Caliphate is distributed by Endemol Shine International and Tsunami by Trust Nordisk.
Anders Landström, Managing Director at Filmlance International says; "Filmlance deliver engaging and compelling local stories for the global market and we are incredibly proud that both of these unflinching dramas are thought provoking and tackle tough human issues. SVT are brilliant partners for these challenging series which are public broadcasting at its very best."
Filmlance International, one of Sweden's largest independent production companies, has a reputation for producing award-winning, intelligent, high-end feature films and television for a worldwide audience since its launch in 1988. Filmlance is the proud producer of the international hit series Bron/Broen, which has multiple awards to its credit and has been sold to more than 188 countries with seven remakes in the works. Upcoming projects include an adaptation of Fredrik Backman's celebrated novel Beartown for HBO Europe.
Led By Lars Blomgren, Endemol Shine Group's non- English language offering saw 50 new series produced in 2018. Highly anticipated programmes coming up include Norway's Beforeigners (HBO Europe), Spain's The Idhun Memories (Netflix), Sweden's Beartown (HBO Europe), India's Bombay Begums (Netflix) along with a Dutch adaptation of The Councilman.