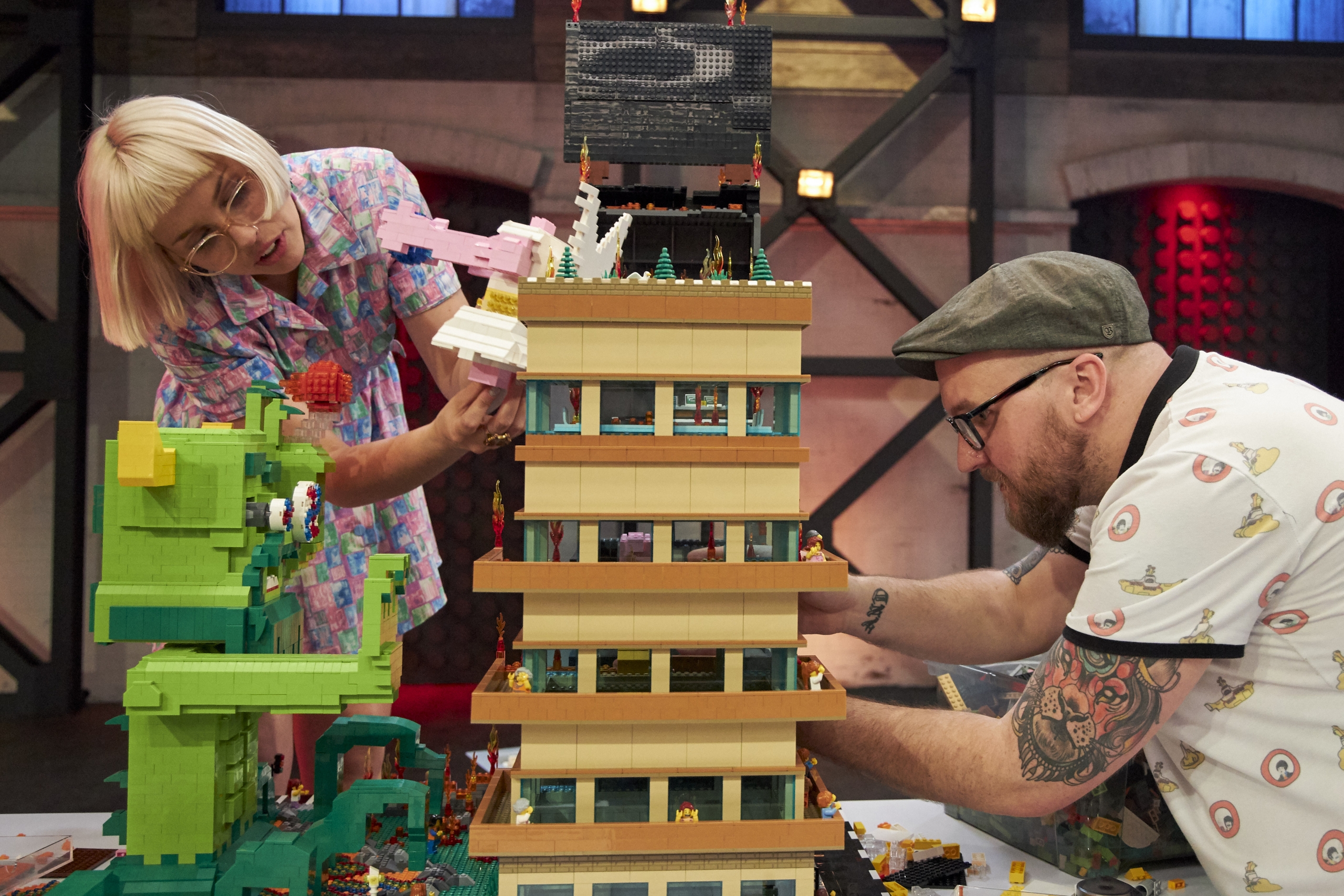 Endemol Shine Group builds LEGO® MASTERS into two new markets
20/11/2019
Entertainment hit created by UK production company Tuesdays Child to launch in Netherlands and Belgium, with Endemol Shine Netherlands producing
LEGO® MASTERS® has now sold to six markets including UK, US, Australia and Germany with more deals in the pipeline
Global content creator, producer and distributor Endemol Shine Group today announces that international entertainment format LEGO® MASTERS has now sold to six markets, with the Netherlands and Belgium being the latest territories to pick up the show.
Endemol Shine Netherlands have been commissioned by RTL in the Netherlands and VTM in Belgium to produce a first series of the much-loved show which sees imaginative building pairs compete to create eye-popping LEGO constructions. Casting for four Dutch and four Flemish pairs is underway and the series will see them compete to win the LEGO MASTERS title.
Originally created by Tuesdays Child, LEGO MASTERS has aired two successful series on Channel 4 in the UK, the format has been commissioned for a second season in Australia on Channel Nine where it was a ratings winner and produced in Germany for RTL last year.
In the US, it was recently announced that actor and producer Will Arnett, who voices "LEGO Batman™" in "The LEGO® Movie™" franchise will host their version which is set to air on FOX in February 2020. Further deals for the show are in the pipeline and will soon be announced .
Lisa Perrin, Endemol Shine Group's CEO of Creative Networks says; "LEGO MASTERS is a wonderful format that puts flair and creativity centre stage and there's been a terrific response from broadcasters and viewers around the world. This format is pure entertainment which the entire family can enjoy together, and I'm excited to see the fresh twist with Flemish and Dutch pairs competing."
Endemol Shine Group is the exclusive distributor of LEGO MASTERS across all platforms outside of the U.K. and has the rights to produce local versions of the show around the world.
Endemol Shine International is the exclusive distributor of the finished tape of all versions produced.
LEGO MASTERS pits pairs of 'brick heads' against each other in a quest to impress with their creativity, design and flair, driven by their unparalleled passion for the possibilities that will start with a single LEGO brick. Mind-blowing brilliance will be on display, delivering family entertainment loaded with fun, action, drama and humour.
Endemol Shine Group travel more formats, originating from more countries than any other Group or Studio. Global non-scripted hits include super brands MasterChef and Big Brother, which recently celebrated its 20th year as well as the next generation of travelling hits such as All Together Now, which was the world's fastest selling new format of 2018, Family Food Fight which has sold to nine markets and counting and brand-new VR property makeover series Your Home Made Perfect which has sold to the UK, Netherlands and France.
About the LEGO Group:
The LEGO Group's mission is to inspire and develop the builders of tomorrow through the power of play. The LEGO System in Play, with its foundation in LEGO bricks, allows children and fans to build and rebuild anything they can imagine.
The LEGO Group was founded in Billund, Denmark in 1932 by Ole Kirk Kristiansen, its name derived from the two Danish words LEg GOdt, which mean "Play Well".
Today, the LEGO Group remains a family-owned company headquartered in Billund. However, its products are now sold in more than 140 countries worldwide. For more information: www.LEGO.com