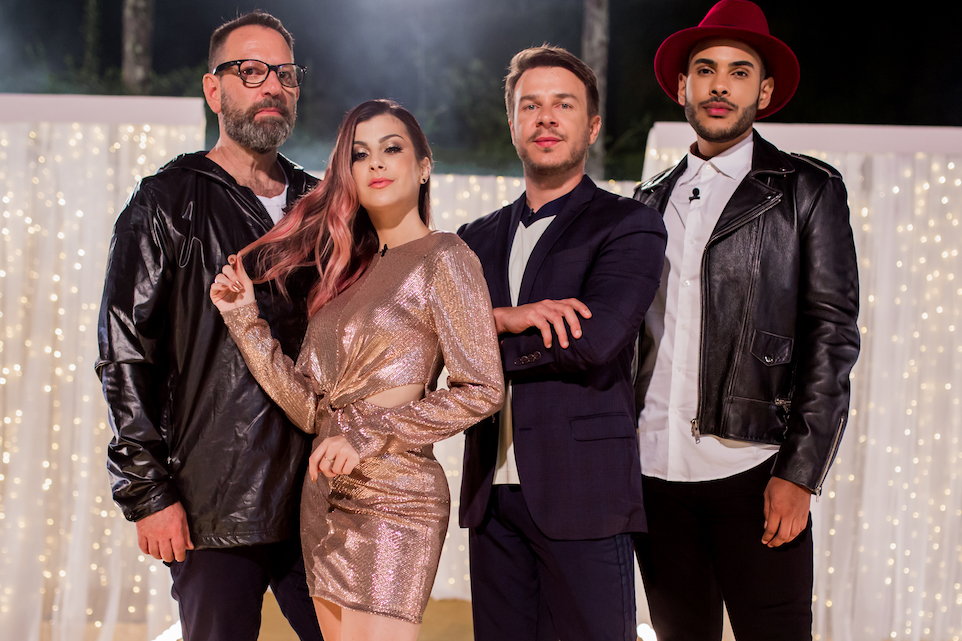 Endemol Shine Group enters first international branded content deal with Pantene
26/03/2019
• Cabelo Pantene, O Sonho, a reality series created by Endemol Shine Brazil, has sold to Portugal, marking first international deal
• Endemol Portugal, part of Endemol Shine Iberia will produce the show for TVI in partnership with global haircare brand Pantene, from Procter & Gamble
Global content creator, producer and distributor Endemol Shine Group is pleased to announce its first international branded content deal with iconic global haircare brand Pantene.
Created by Endemol Shine Brazil, Cabelo Pantene, O Sonho is a multiplatform reality show with the mission of finding Pantene's new brand ambassador.
Portuguese broadcaster TVI has commissioned a local version of the show which will be produced by Endemol Portugal, part of Endemol Shine Iberia in partnership with Pantene, from Procter & Gamble.
The deal marks the first international deal for the reality show which features people from all walks of life, who live in the same house undertaking tasks which test the full potential of their hair. It's not a beauty contest, but instead empowers and challenges participants to express their essence and identity through their hair. Contestants share their stories and learn from the most respected experts, to take full advantage of the health and diversity of their hair.
Endemol Shine Brazil has aired two very successful series in partnership with Grey Brazil and sponsored by Pantene Brazil. The season ran as 4 episodes, along with exclusive digital content which enabled Pantene to reach the highest peak of Google searches in five years and topped the hair care category on YouTube in Brazil. The first season of the show gained over 40K subscribers from all over the country, over 2 billion impact, and accumulated more than 62 million views.
In Portugal, TV host Leonor Poeiras and fashion model Luís Borges will be the faces of the show, which will see contestants live together for four weeks and compete for the title of Pantene Hair Ambassador as well as a €10,000 prize. The candidates will face eliminatory tests before a trio of renowned jurors: actress/model Ana Sofía Martins, hairstylist Matt Dubet and fashion photographer Mário Príncipe. The competition will be aired on TVI for 4 episodes and will be extended with a strong multi-media campaign, with an array of different and exclusive content online, on Pantene's website and across YouTube.
Lisa Perrin, CEO of Creative Networks at Endemol Shine Group says; "Cabelo Pantene, O Sonho is a fantastic multiplatform series that authentically builds Pantene's brand values into the show whilst remaining entertaining and relevant to the audience. We believe this deal could present further branded content opportunities and that the format's 360° approach is key to engaging with the younger audience. This show has been a proven success in Brazil and with a reality competition at its heart we see great potential internationally, starting with Portugal."
Macarena Rey, CEO Endemol Portugal said, "Following the show's huge success in Brazil, we saw an opportunity to offer Pantene a fantastic proven hit to reach new consumers in Portugal. At the same time, TVI were looking for branded content that could live across multiple platforms to engage younger audiences. We are looking forward to combining the great stories from the contestants with the latest beauty trends in this new show for iconic brand Pantene."
Juliana Algañaraz, CEO of Endemol Shine Brasil added, "We are very proud to combine branded and entertainment into a successful formula that remains relevant and engaging whilst remaining true to the core brand values of Pantene. The show has not only been a hit here in Brazil and we're excited that the format is now travelling internationally with this deal in Portugal."