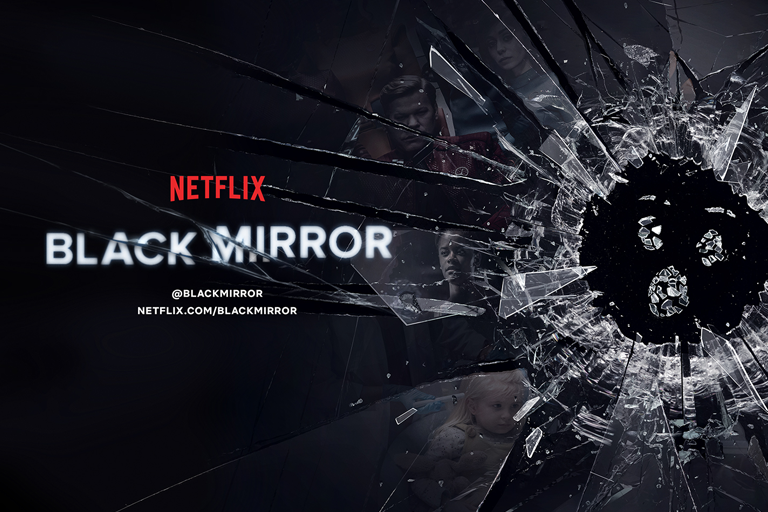 Endemol Shine Group Launches International Brand Licensing Push for Black Mirror
25/05/2018
Global content creator, producer and distributor Endemol Shine Group today announced that it will drive international brand licensing opportunities for the Emmy-Award winning, mind-bending anthology series Black Mirror.
Black Mirror, the critically acclaimed Netflix original show, is produced by House of Tomorrow, part of Endemol Shine Group. The series is created and written by Charlie Brooker, and executive produced by Brooker and Annabel Jones.
Working in partnership with Netflix and House of Tomorrow, Endemol Shine Group's commercial teams will supercharge off-air opportunities for the brand across a broad range of categories.
House of Tomorrow's Charlie Brooker and Annabel Jones said, "Given the number of things in Black Mirror that come true, we thought we may as well release them ourselves and cut out the middle man. We look forward to wind-up killer robot dogs and digital torture chambers. That or a branded keyring."
Owain Walbyoff, MD Gaming, Licensing and Merchandising, Endemol Shine Group added, "Black Mirror is a one-of-a-kind show which taps into the global cultural zeitgeist, with its unique and often scarily accurate look at modern times. The concept and themes of Black Mirror open up truly creative and original ways for the brand to connect with audiences beyond the TV screen, which is incredibly exciting for us as we continue to drive the commercial performance of our diverse portfolio of globally-loved shows."
Black Mirror taps into our collective unease with the modern world and each stand-alone episode is a sharp, suspenseful tale exploring themes of contemporary techno-paranoia. Without questioning it, technology has transformed all aspects of our lives; in every home; on every desk; in every palm – a plasma screen; a monitor; a Smartphone – a Black Mirror reflecting our 21st Century existence back at us.
Black Mirror is available on Netflix globally. Earlier this year Netflix announced that the series will return for a fifth run. Black Mirror received two Emmy Awards for the third season episode "San Junipero" and season four received three BAFTA TV Awards nominations with a leading Actor nomination for Joe Cole for "Hang the DJ", which was also nominated in the Single Drama category, and a Supporting Actor nomination for Jimmi Simpson for "USS Callister".
The news follows the announcement that Endemol Shine Group are representing a range of global ancillary rights for the award-winning, epic gangster drama Peaky Blinders.
Black Mirror will be featured at Endemol Shine North America's booth (Q226) at the upcoming Licensing Expo 22-24 May 2018 in Las Vegas.