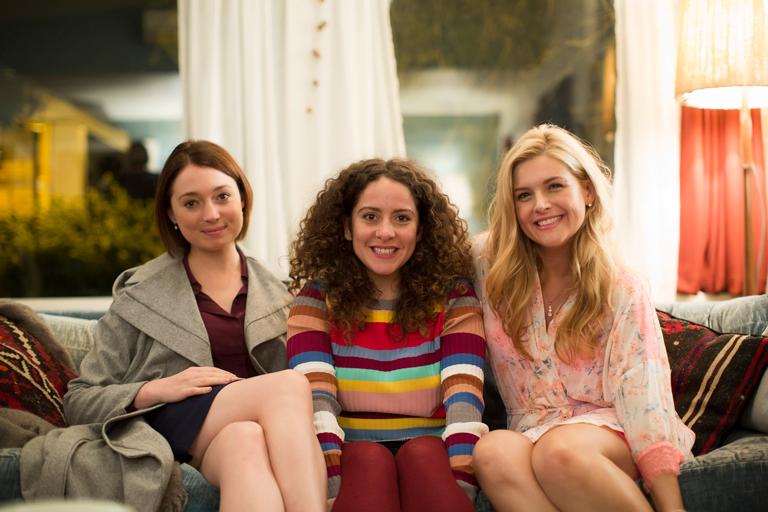 Endemol Shine Group scores two pilot orders from FOX
14/02/2019
Global content creator, producer and distributor Endemol Shine Group today announces that Endemol Shine North America has been commissioned for two pilots by FOX.
The untitled Annie Weisman and Jason Katims drama is based on the original Endemol Shine Australia series Sisters from Jonathan Gavin and Imogen Banks. Only child Julia Beckley has her life turned upside down when it's revealed that her father, a pioneering Nobel Prize-winning fertility doctor, used his own sperm to conceive dozens of children over the course of his career. Reeling from this explosive revelation, Julia discovers two new sisters — her former best friend and an ex-Olympic athlete. Against all odds, the women attempt to form an untraditional family and lean on each other as they grapple with their own identity crises.
The untitled Annie Weisman and Jason Katims drama is from Universal Television in association with Endemol Shine North America, with Annie Weisman serving as Writing Executive Producer and Jason Katims, Jeni Mulein, Imogen Banks and Sharon Levy serving as Non-Writing Executive Producers.
As announced last week, inspired by the series Quadras, from Endemol Shine France, the untitled Tom Kapinos drama, is a structurally inventive dramedy, in which the entire first season takes place over the course of a single night at a wedding. As we get to know the wedding party, we'll learn surprising reveals about both their present and past. We'll see that things aren't always what they seem and explore the complicated bonds of love, friendship and family at different stages of life.
The one-hour drama from 20th Century Fox Television and Endemol Shine North America, has Tom Kapinos serving as Writing Executive Producer, Sanaa Hamri as Directing Executive Producer and Sharon Levy, Francois-Xavier Demaison, Nicolas Coppermann as Non-Writing Executive Producers.
Lisa Fahrenholt, who is Vice President, International Development, Scripted, Endemol Shine North America, is overseeing both projects for the studio in Los Angeles.
Peter Salmon, Chief Creative Officer at Endemol Shine Group says; "We have an unrivalled network of scripted producers around the world and these pilot orders from FOX with ideas originating from Australia and France are testament to our collaboration and creative strength. Our rich slate of programming, particularly those from non-English language markets, which are already proven local hits, are ripe for adaptation by broadcasters and platforms globally. Sharon Levy and the ESNA team are brilliant at delivering to the US market and deserve every credit, too."
Sharon Levy, President, Unscripted and Scripted Television, Endemol Shine North America, adds; "We are truly fortunate to work with such talented producers and writers globally within Endemol Shine Group and we're thrilled that our scripts for both 'Sisters' and 'Quadras' have resonated with the team at FOX."
Endemol Shine Group's vibrant drama portfolio includes scripted superbrands Peaky Blinders and Black Mirror, as well as Humans, Grantchester and Tin Star, all of which have aired in 100 or more markets.
The company is also behind some of the world's most popular scripted titles domestically and internationally including Bron (Sweden/ Denmark), Dark (Germany), Nevsu (Israel), El Vato and Nicky Jam: El Ganador (Mexico/U.S. Hispanic), La Catedral del Mar (Spain) and The Oldenheim Twelve (Netherlands).