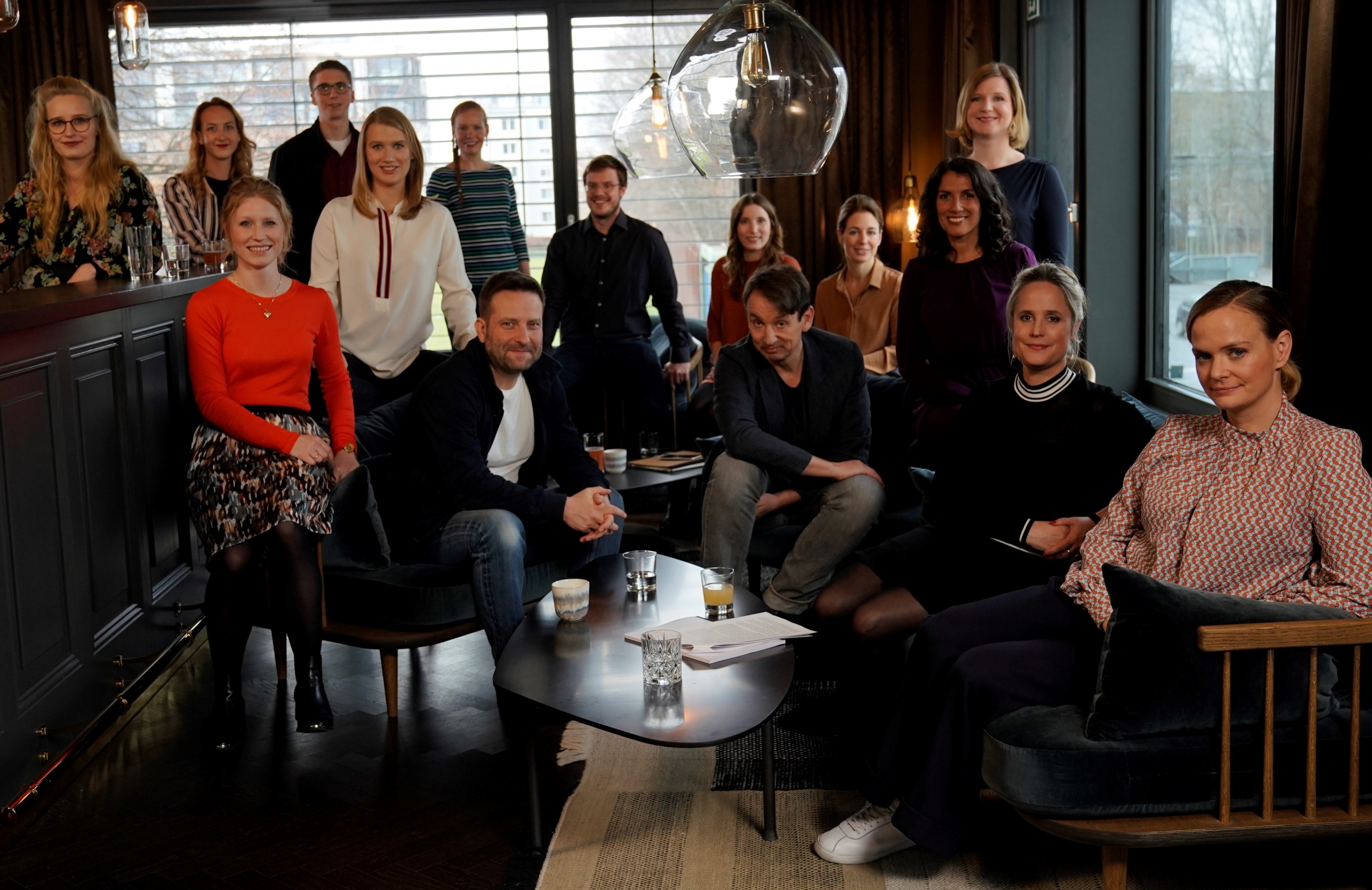 Endemol Shine Group unveils new scripted label in Germany
25/02/2020
Based in Berlin, MadeFor Film is the new company led by Joint CEOs Nanni Erben and Gunnar Juncken
Award winning Ralf Husmann joins the team as Showrunner, along with Producers Rima Schmidt and Tasja Abel
The company will create and produce premium content both series and films for the domestic and international market and seek co-production opportunities
69 non-English language scripted titles from Endemol Shine Group aired last year, compared with 50 in 2018
Global content creator, producer and distributor Endemol Shine Group today announces Endemol Shine Germany's new scripted label MadeFor Film.
Based in Berlin the new company will be led by producer Nanni Erben along with Gunnar Juncken who have been appointed as Joint CEOs. Together the pair will be responsible for creating and producing premium scripted series and films for the local and international market. They will also actively pursue opportunities for co-productions within Endemol Shine and with other platforms and partners.
Erben and Juncken will be joined by Grimme award winner and successful author Ralf Husmann who will complete the team as showrunner. Other senior appointments include producers Rima Schmidt and Tasja Abel. Schmidt has worked for H&V Entertainment recently while Abel arrives from Dynamic Television and will be responsible for MadeFor Film's co-productions.
The label will join Endemol Shine Group's unrivalled group of scripted producers which are led by Lars Blomgren. Last year 69 non-English language scripted titles from Endemol Shine Group aired, compared with 50 in 2018.
Lars Blomgren, Head of Scripted for EMEA at Endemol Shine Group says; "Nanni and her team have an excellent creative reputation and are behind some of Germany's most popular scripted series. We are excited to collaborate and bring MadeFor's home-grown content to the world stage as we collaborate and leverage Endemol Shine's unique global and local axis."
Nanni Erben adds; "We have an exceptional team in place with huge potential to create thrilling scripted series that not only entertain audiences in Germany but also globally. The German market is known for producing a high calibre of drama and it's a brilliant time to launch MadeFor internationally."
Endemol Shine Group's other existing diverse and award-winning EMEA labels from the Nordics (Filmlance, Rubicon), Netherlands (NL Flms), France (ES Fiction), Iberia (Diagonal) and scripted teams in Israel, Italy, Poland, Russia and India.
Recent and forthcoming non-English language scripted series across Endemol Shine Group include Sweden's Caliphate (SVT) , Tsumami (SVT) and Bear Town (HBO Europe), Norway's Beforeigners (HBO Europe) The Idhun Memories (Netflix) from Spain; Valley of Tears (IPBC), Fifty (YES) and Queens (Hot) in Israel, Bombay Begums (Netflix) in India, a new theatrical release for Penoza as well as an adaptation of The Councilman in the Netherlands.