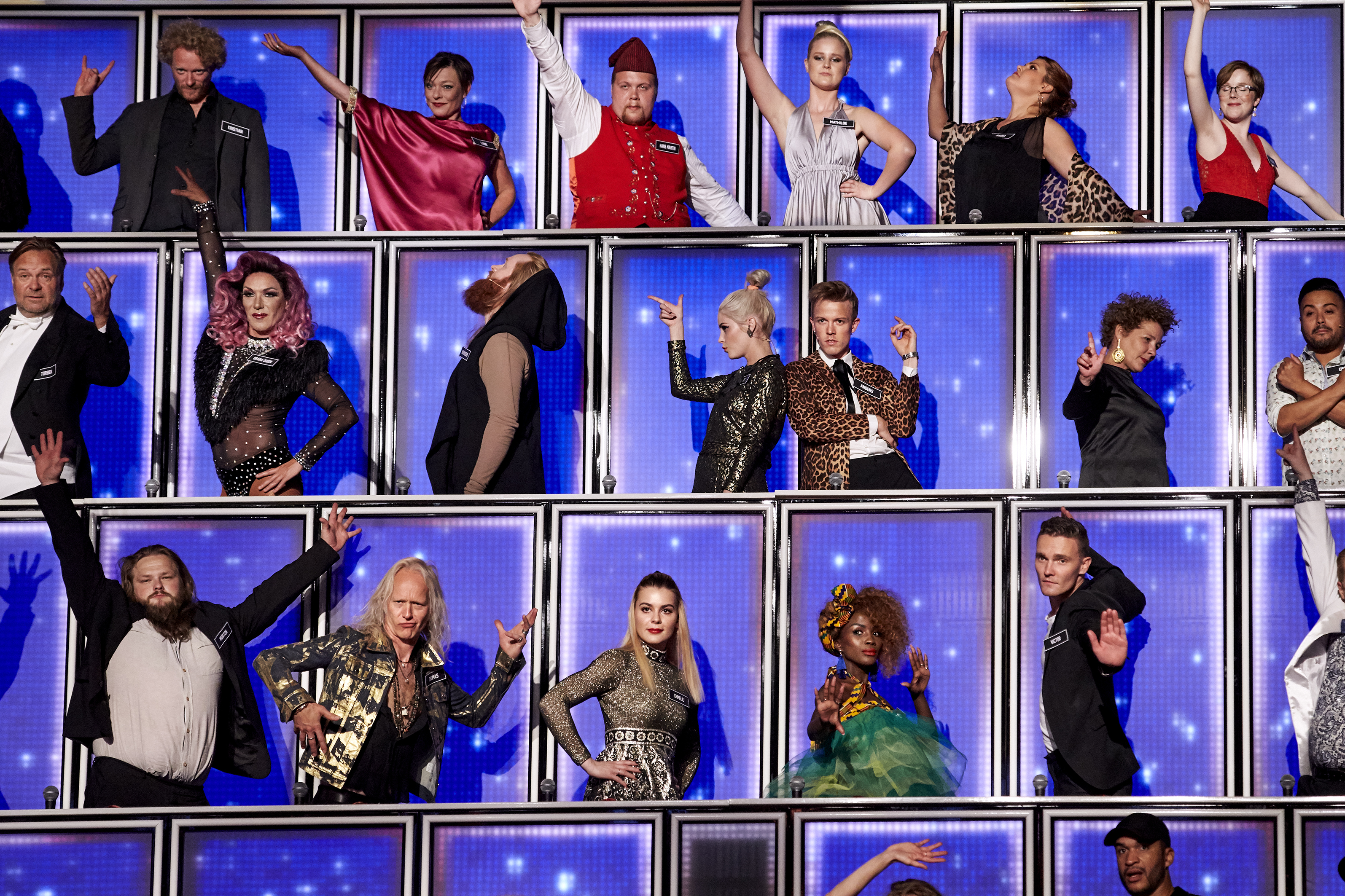 Endemol Shine Group's All Together Now sold to the Netherlands, marking 12 markets in a year
Endemol Shine Group's All Together Now sold to the Netherlands, marking 12 markets in a year
29/01/2019
Global content creator, producer and distributor Endemol Shine Group today announces that its smash hit travelling entertainment format All Together Now has been signed by RTL in the Netherlands.
Endemol Shine Netherlands will produce a seven episode run of the series ,which will air later this year. The deal means that the hit format has now been sold to 12 territories since its UK launch on BBC One in January 2018.
Originally created by Remarkable Television, part of Endemol Shine UK, All Together Now was the fastest travelling new format of 2018. The show has sold to Brazil, Australia and across Europe and has become an entertainment hit within all markets. A second UK series will air this spring while a celebrity special aired on Christmas Eve becoming the highest rated entertainment show in its slot  with a 14.4% market share.
Lisa Perrin, CEO Creative Networks, Endemol Shine Group says, "The experienced team at Endemol Shine Netherlands have a great reputation for delivering show stopping series' for RTL and we couldn't't think of a better home for our latest mega format. All Together Now is a truly unstoppable show and we can't wait to welcome the next iteration of The 100."
Rob van der Vleugel, Producer of Non Scripted for Endemol Shine Netherlands adds, "As part of the Endemol Shine Group we are able to work together to roll out successful international formats such as All Together Now in the Netherlands. We are very proud and enthusiastic to produce this gigantic hit series for RTL this spring."
All Together Now sees a range of talented vocalists (solos and groups) perform in front of The 100, an audience of great singers with big voices and even bigger opinions. If any of The 100 like what they hear, they can stand up, join in and sing along. The greater the number that join in, the higher the act's score. At the end of the series, one act will walk away with a major cash prize. The question is, who can get The 100 on their feet and singing along?
Endemol Shine Group creates world-class content for all platforms including global hits Black Mirror, Big Brother, Deal or No Deal, Humans, Hunted, MasterChef, Peaky Blinders, The Island, The Brain, Tin Star and Your Face Sounds Familiar.