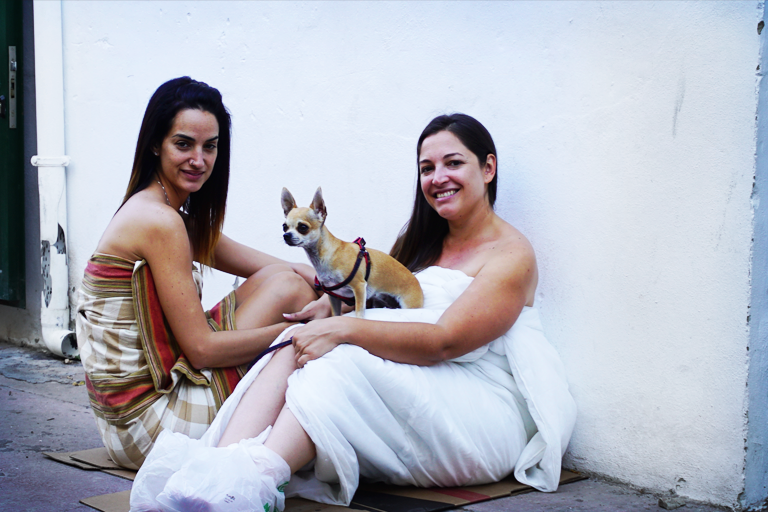 Endemol Shine Group's social experiment Stripped is sold to nine markets with deal in Spain
29/07/2019
Global content creator, producer and distributor Endemol Shine Group today announces that Stripped has sold to Spain, marking the eighth territory to commission the series.
Shine Iberia, part of Endemol Shine Iberia have struck a deal which will see four locally made episodes of Stripped air on Antena 3.
Created in Denmark by Metronome, part of Endemol Shine Nordics, the series has sold to eight markets including Portugal, Finland, Germany, Sweden, Israel, the UK and the US.
Stripped is a revealing social experiment that goes back to basics. Everyday people are challenged to strip themselves of everything they own and find out what they really need to make them happy.
Lisa Perrin, CEO of Creative Networks at Endemol Shine Group says;
"Stripped taps into the current zeitgeist for sustainability and explores what happens when a group of people are forced into an extreme paired back existence. We're thrilled to announce Spain is on board as the eighth territory to air this travelling factual entertainment hit."
Macarena Rey, CEO of Shine Iberia says
"After the great success our version of Stripped had in Portugal (TVI), we are excited to see how the Spanish audience reacts to the questions posted by the show."
We live in an age where the average person owns way more personal items than they actually need, but what would happen if all those things disappeared in an instant? Imagine every possession, including your mobile phone and the clothes off your back, gone. What would you do and what would change if you were no longer defined by what you owned?
Over the course of a month, they will live by three rules: All of their stuff will be taken and put into storage. Every day, they can get one thing back. They can't buy or borrow anything, except the very basics like food and drink, and they must carry on with their daily lives.
In the end, the participants come to discover what they truly need when stripped of everything, and what's most important in their lives.