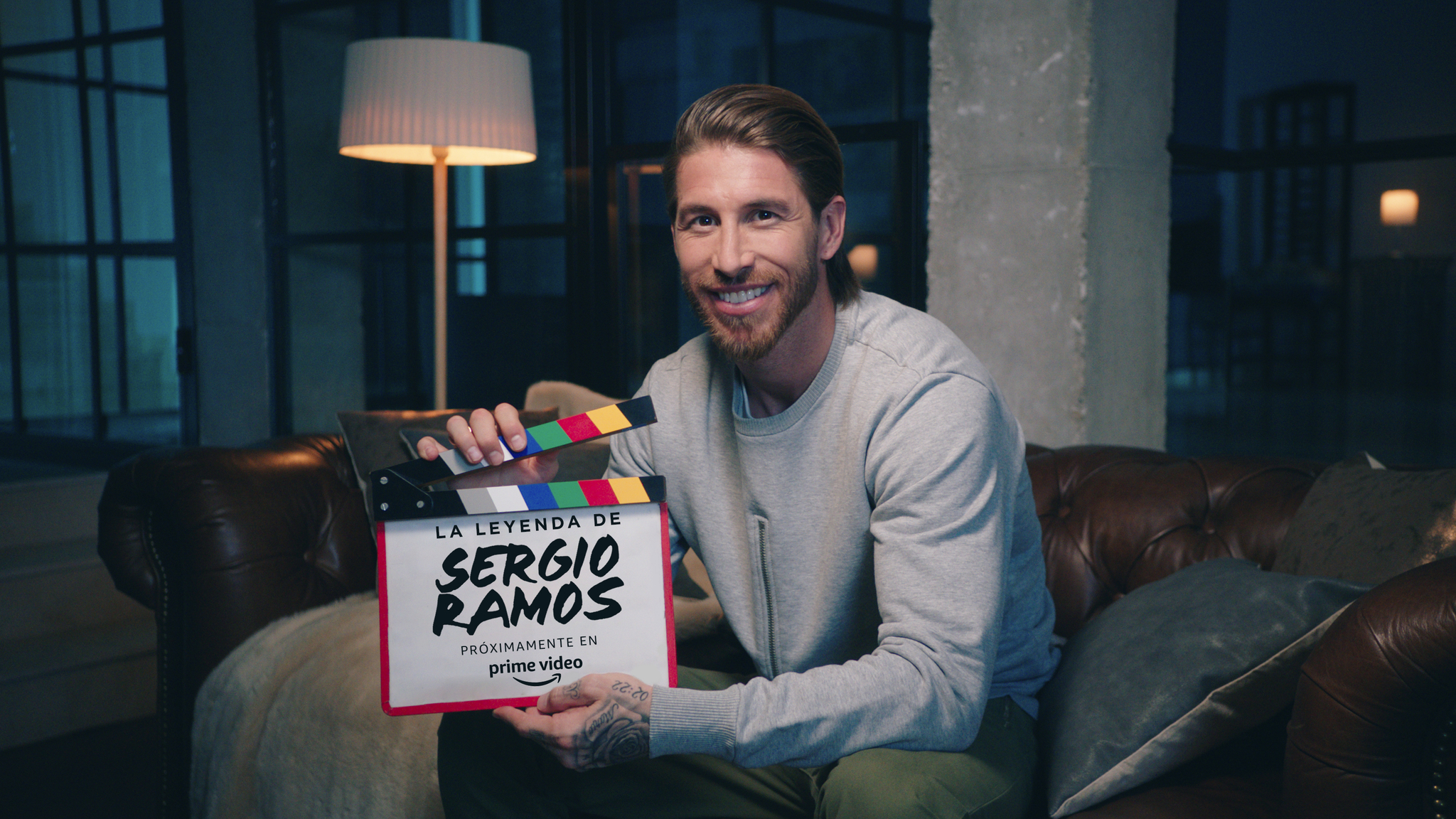 Endemol Shine Iberia to produce season 2 of 'El Corazón de Sergio Ramos'
Amazon Prime Video announced today the return of the Spanish football icon, Captain of Real Madrid and Spain's National Football team, Sergio Ramos
30/06/2020
Amazon Prime Video announced today the return of the Spanish football icon, Captain of Real Madrid and Spain's National Football team, Sergio Ramos, with a new docuseries produced by Endemol Shine Iberia, executive produced by Javier Pereira and directed by José Rueda
'El Corazón de Sergio Ramos' (The Legend of Sergio Ramos) will launch exclusively on Prime Video in 2021 in more than 240 countries and territories.
This six-episode docuseries will showcase the milestones of Sergio Ramos' legendary career, kicking off with his most defining moments. A hero's journey takes sacrifice, and this series will capture both Sergio's moments of glory as well as his disappointments. After 15 years at the top of his game playing in elite matches, Sergio Ramos continues to give everything to the sport he loves as if it is still his first day on the pitch.
The Legend of Sergio Ramos started production at the beginning of the year, which was paused due to the COVID-19, and will resume in the upcoming months following the latest health and safety guidance.
"I'm thrilled to continue sharing my story with all my fans, showing new moments of joy, sorrow and excitement that are part of my professional and personal life and that have helped me become the person I am today," commentedSergio Ramos. "After El Corazón de Sergio Ramos, this new docuseries will take a deep, honest and close look into my career to show what has happened over these last years."
"After the success of El Corazón de Sergio Ramos, we are delighted to be working with Sergio and his family again to give fans another fantastic glimpse behind the scenes. We are incredibly grateful that once again Sergio has let us in to his life," said Georgia Brown, Director of the European Amazon Original Series, Amazon Studios. "We would also like to thank Real Madrid, Spanish Football Federation and Sergio's family for collaborating with us on this new production that will surprise Prime members with a deeper look into Sergio Ramos' legendary status."
The Legend of Sergio Ramos will join the thousands of series and films available on Amazon Prime Video, including other Spanish Amazon Original series such as Six Dreams as well as upcoming releases such as The Challenge: ETA, El Cid, La Templanza and A Private Affair. It also joins the Emmy Award winning comedies such as The Marvelous Mrs. Maisel and Fleabag, Tom Clancy's Jack Ryan, Hunters, The Boys, Homecoming, Hanna, Good Omens and Carnival Row, as well as licensed content available in more than 240 countries and territories.
Prime members will be able to watch The Legend of Sergio Ramos through the Prime Video app available on smart TVs, mobile devices, Fire TV, Fire TV stick, Fire tablets, Apple TV, game consoles, Chromecast and through Vodafone TV. On the Prime Video app, viewers can download all episodes on their mobile devices and tablets and watch anywhere offline at no additional cost, all part of a Prime membership which costs just €36/year. New customers can find out more at www.amazon.es/prime and subscribe to a free 30-day trial.