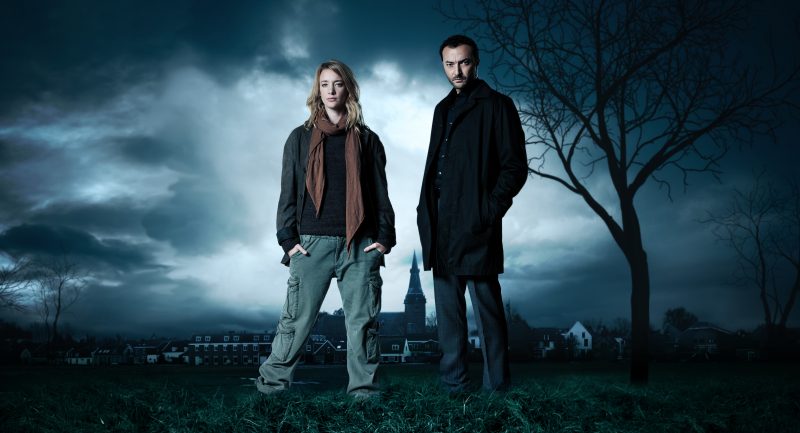 Endemol Shine International inks deals for The Oldenheim Twelve
Hit drama from Endemol Shine Netherlands sold to Japan, North America and Russia
03/12/2018
Endemol Shine International today announce new deals for hit Dutch drama series The Oldenheim Twelve in Japan (Wowwow), North America (Acorn TV) and Russia (Showjet and IVI.RU LLC).
The gripping 12 part series from Endemol Shine Netherlands launched earlier this year on RTL 4 where it was the channel's most successful drama this year.  In The Oldenheim Twelve, the disappearance of a teenage girl results in a huge number of disappearances with a very bizarre turn.
 RTL 4 have ordered a second run that will take place in a different village with new characters and will once again be written by Lex Passchier and Martin van Steijn. Anne van der Linden also returns as a director.
The Oldenheim Twelve will make its U.S. debut on RLJ Entertainment's Acorn TV, North America's largest streaming service focused on British and international television. The deal was struck by Matt Creasey, EVP Sales and Acquisitions.
Japan's leading satellite channel Wowwow and Russia's Showjet and IVI.RU LLC have also picked up the drama with deals negotiated respectively by Rashmi Bajpai, Executive Director Asia and  Alexander Rubanov, Sales Director, Russia, CIS, Baltics & Turkey.
Cathy Payne, CEO of Endemol Shine International says, "The Oldenheim Twelve is a tense, enigmatic series and has been RTL4's most successful drama this year. There's been a real buzz around non-English language scripted programming and we're thrilled to be bringing a show from the talented team at Endemol Shine Netherlands to new markets."
Don Klees, Vice President of Programming for Acorn brands at RLJ Entertainment says, "With the immense popularity of shows like A Place to Call Home, The Good Karma Hospital, and Delicious, Endemol Shine International continues to deliver first-rate productions and remains an important partner for Acorn TV. Given the growing interest from our subscribers in high-quality foreign-language series, we're thrilled to showcase their newest offering, a highly-entertaining, addictive series from the Netherlands with The Oldenheim Twelve."
Azusa Nakamura from Wowwow says, "We are thrilled to introduce The Oldenheim Twelve to Japanese audiences in April 2019. This will be our first Dutch series to broadcast on our channel, and we are confident that our audiences would love the series."
Endemol Shine Group has an unparalleled network of award-winning scripted producers and companies across non-English language markets in Europe, Middle East and Asia, between them responsible for 36 productions in 2018.
Recent and forthcoming non-English language scripted series across Endemol Shine Group include the International Emmy® award winning series El Vato for Universo/Netflix and Nicky Jam: El Ganador for Telemundo/Netflix in Mexico, the Malay/Singapore version of The Bridge (Viu), the return of Dark (Netflix) and 4 Blocks (TNT Serie) in Germany; Cathedral of the Sea (Antena 3/TV3/Netflix) and Matadero (Antena 3) from Spain; Harem and Nevsu (Reshet) and Queens (Hot) in Israel; Lois (NPO1) in the Netherlands; France's adaptation of The Fall Insoupçonnable (TF1), Papa ou Maman (M6) and returning series Guyane (Canal +), Italy's L'Allieva (Rai Uno), The Councilman (TV2) and Lovleg (NRK) in Norway, The Sandhamn Murders (TV4) and Spring Tide (SVT) in Sweden and an adaptation of Humans in China.