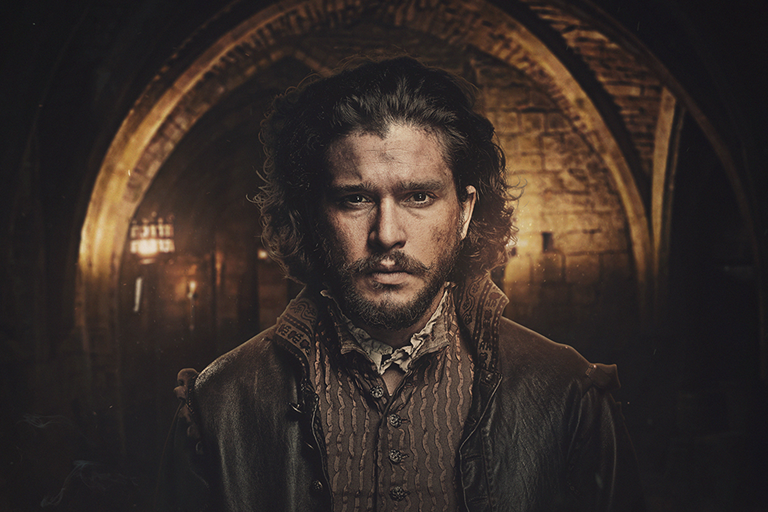 Endemol Shine International Signs Deal With HBO Europe For Explosive Miniseries Gunpowder
04/12/2017
Endemol Shine International today announced they have struck a deal with HBO Europe for visceral drama Gunpowder to air across the Nordics, Central and Eastern Europe and Spain this year.
Produced by Kudos, part of Endemol Shine Group in association with Thriker Films and commissioned by BBC One, the 17th century thriller has previously sold to HBO in North America.
Starring Kit Harington ('Game of Thrones'), Peter Mullan ('Top of the Lake'), Mark Gatiss ('Sherlock') and Liv Tyler ('Lord of the Rings'), Gunpowder is written by Ronan Bennett ('Top Boy', 'Hidden') and is directed by J Blakeson ('The Disappearance of Alice Creed'). The gripping miniseries launched on BBC One in October.
Ragnhild Thorbech, SVP Acquisitions & Programming, HBO Europe said, "It is a pleasure to offer our many subscribers across Europe an early Christmas gift in the form of this new and exciting miniseries. Not only fans of Kit Harington, but also thriller fans can look forward to this historical, explosive miniseries event".
Cathy Payne, CEO of Endemol Shine International says; "Gunpowder is a powerful drama that delivered brilliant ratings for BBC One. With high production values and a stellar international cast we expect HBO Europe viewers to be equally gripped. HBO Europe's line up continues to feature many of the strongest television offerings we have seen available globally in 2017 and we are pleased to continue our ongoing relationship."
Gunpowder is a fast-paced miniseries from Ronan Bennett, Kit Harington and Daniel West.
Every year on November 5 the English mark the discovery of the Gunpowder Plot in London in 1605 with bonfires and fireworks. It is often called Guy Fawkes Day because many people believe – erroneously – that the plot was devised by Guy Fawkes. However, while Fawkes played a pivotal role, the man who dreamed up the plot and was its driving force was Robert Catesby (Harington), a 30-year old Warwickshire gentleman. Gunpowder delves into the history behind the plot evolution, the selection of the team to carry it out, the gathering of the resources, and the obstacles they came up against.
Also starring is Edward Holcroft ('Kingsman'), Shaun Dooley ('Broadchurch'), Tom Cullen ('''Downton Abbey'), Robert Emms ('''Happy Valley), Derek Riddell ('The Missing'), Sian Webber ('EastEnders'), David Bamber ('Tina and Bobby') and Kevin Eldon ('The Halcyon').
The programme was commissioned by Charlotte Moore, Director of Content, and Piers Wenger, Controller Drama Commissioning, for BBC One. Executive Producers are Ollie Madden for Kudos and Matthew Read for the BBC, and Ronan Bennett. Kit Harington and Daniel West are Co-Executive Producers for Thriker Films and Laurie Borg is producing.
Endemol Shine International hold global distribution rights.