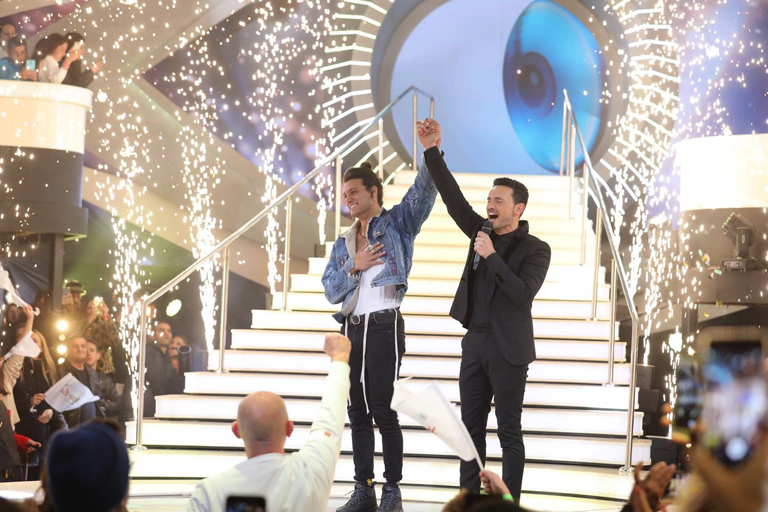 Endemol Shine Israel lands second Big Brother series with Reshet following stellar finale of its VIP edition
07/03/2019
Global content creator, producer and distributor, Endemol Shine Group today announces that a new series deal for Big Brother has been signed in Israel with Reshet.
Following the successful seven week run of Big Brother VIP, Reshet have ordered a second civilian series from Endemol Shine Israel. The finale of Big Brother VIP aired in Israel this weekend and saw talented break dancer Asaf Goren crowned the winner. The finale, which aired on Saturday 2 March, received excellent ratings of 19.7% with a peak of 23.9%, topping the ratings chart for the evening and increasing by 110% from its lead. Over its seven week run, the season averaged at a very strong 17.4%.
Big Brother first premiered in Israel in 2008, and has since run for a total of 12 seasons. The celebrity version of the reality juggernaut launched for the first time in 2009.
Amir Ganor, CEO of Endemol Shine Israel says; "Big Brother is a strong reality format and we are incredibly proud that this show remains at the forefront of entertainment television in Israel. Both recent series have delivered excellent ratings and social engagement, proving that the format's pure premise and round the clock storytelling remains as relevant and fascinating as ever."
This year marks 20 years since Big Brother made its worldwide debut in the Netherlands. The format enjoys ongoing success around the world with 26 productions airing across 14 territories in 2018, which was also the most successful year for VIP to date with 13 series airing in eight markets.
Earlier this year Endemol Shine Group announced that Big Brother is making a comeback to Finland and Poland after a five-year and eleven-year break respectively. Endemol Shine Poland will be rolling out the latest tech in their production, which will launch on TVN7 next week.
Recent productions include the US where a second celebrity version launched on CBS last month; the Philippines where the series has been extended following record ratings; India where six regional language versions of the long-running hit have been produced; Brazil where the finale generated 130 million votes and a 54% audience share; Spain where the celebrity finale in December drew a record breaking 50% market share, complemented by a 24/7 live stream on YouTube for the first time, and where its VIP 'Duo' special edition launched with the highest number of viewers since 2016.