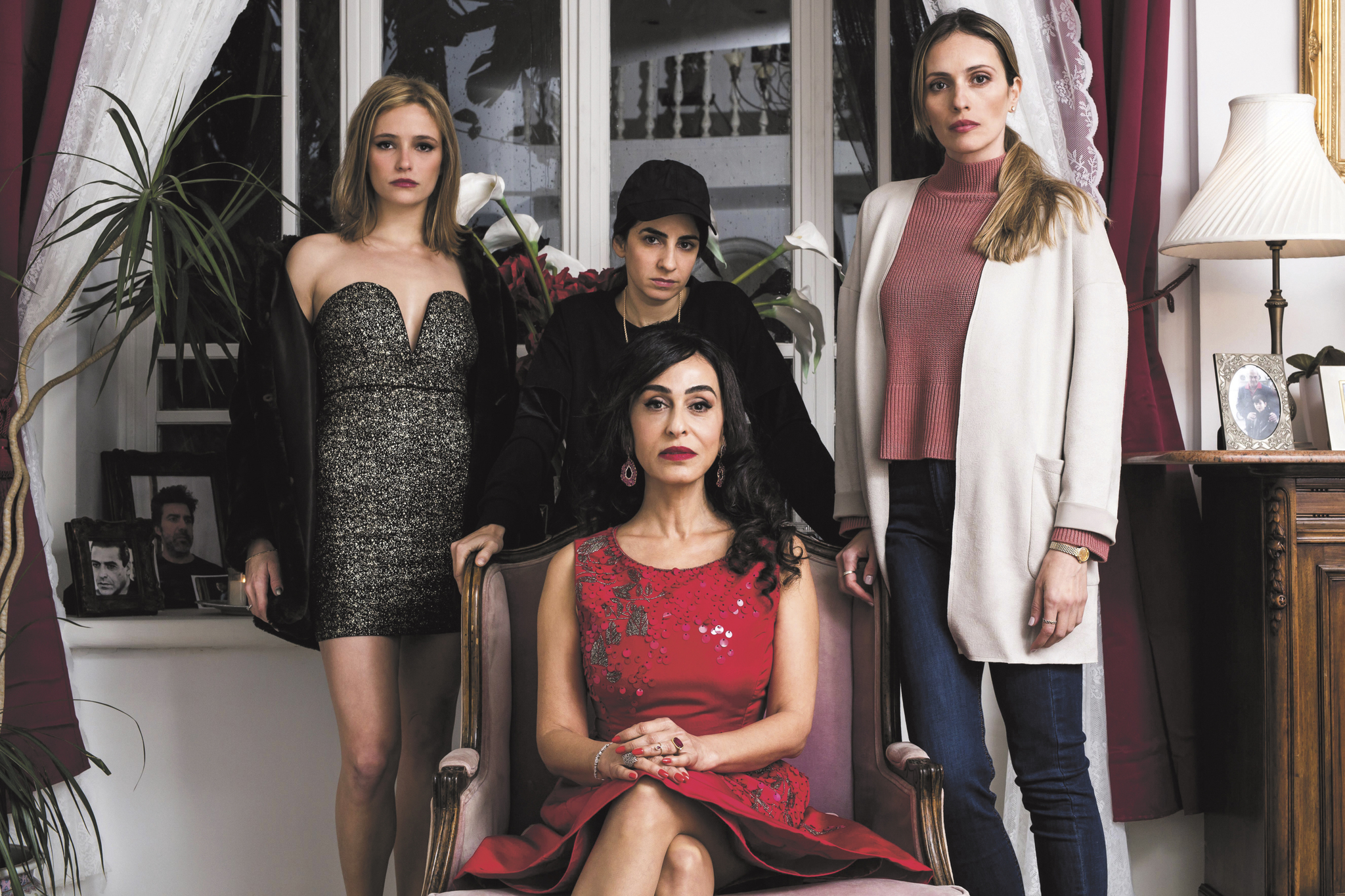 Endemol Shine Israel's hit drama Queens crowned for a second series on HOT
16/01/2019
Global producer and distributor Endemol Shine Group today announces that hit Israeli drama Queens has been ordered for a second series by HOT.
Endemol Shine Israel will produce the show which is set to air in 2020. The first season, launched in December last year, was HOT's most watched series of 2018. Queens was created by Gal Zaid, Dani Rosenberg, Ruth Zaid and Dror Nobelman, based on an idea by Limor Nahmias.
Queens is distributed by Endemol Shine International.
Creator Gal Zaid from Endemol Shine Israel says; "Queens follows a family of bold and feisty women as they strive to succeed in a masculine underworld. It's a gripping tale that was HOT's most watched series last year. We're excited to find out what adventures are in store for the family next."
Nadav Hanin, Vice President of Content and Innovation at HOT said: "The success of the first season is a great honour for us and we are sure that the second season has a brilliant future ahead of it. HOT will continue to be the home of Israeli creativity".
In Queens, one night in the middle of a bachelor party, all the men in the Malka family, the largest, well-known mafia family in Israel are killed in a mass assassination onboard their yacht, leaving behind the women of the family. The series follows these women as they try to stand on their feet again, restore the family business as well as avenge the death of their loved ones.
Led by Amir Ganor, award winning production company Endemol Shine Israel is behind a diverse range of scripted and non-scripted hits. The company recently picked up a second International Emmy for Nevsu (Reshet) and other recent and forthcoming series include Harem (Reshet) and three highly anticipated new dramas for Yes; Dark Woods, Just for Today and Fifty which are all currently filming.
Endemol Shine Group has an unparalleled network of award-winning scripted producers and companies across non-English language markets in Europe, Middle East and Asia, between them responsible for 36 productions in 2018.
Recent and forthcoming non-English language scripted series across Endemol Shine Group include the International Emmy® award winning series El Vato for Universo/Netflix and Nicky Jam: El Ganador for Telemundo/Netflix in Mexico, the Malay/Singapore version of The Bridge (Viu), the return of Dark (Netflix) and 4 Blocks (TNT Serie) in Germany; Cathedral of the Sea (Antena 3/TV3/Netflix) and Matadero (Antena 3) from Spain; Lois (NPO1) in the Netherlands; France's adaptation of The Fall Insoupçonnable (TF1), Papa ou Maman (M6) and returning series Guyane (Canal +), Italy'sL'Allieva (Rai Uno), The Councilman (TV2) and Lovleg (NRK) in Norway, The Sandhamn Murders (TV4) and Spring Tide (SVT) in Sweden and an adaptation of Humans in China.