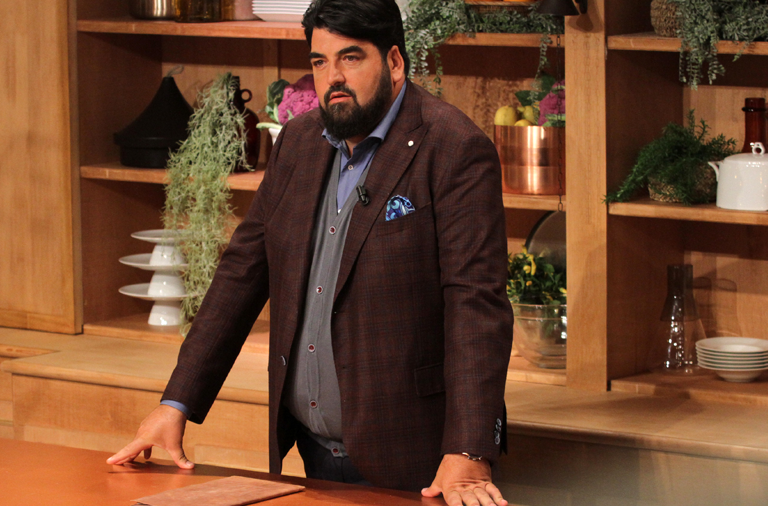 Endemol Shine Italy whips up brand new food format Cook Academy
12/11/2019
Global producer, distributor and content creator Endemol Shine Group today announces that Endemol Shine Italy is creating a brand-new cookery format for Sky which will be known internationally as Cook Academy. The 6×60' series will air on Sky Uno and stream on Now TV, hosted by renowned chef Antonino Cannavacciuolo.
The format will see ten young aspiring chefs follow an intense training course with tasks set by Chef Cannavacciuolo that will test both their professional and personal skills in order to prove worthy of a place in the kitchen of one of the most exclusive restaurants in Italy: Villa Crespi.
Once there they will prepare dishes based on what they have learnt under the guidance of Cannavacciuolo, as well as via lessons held by guest chefs and experts in different subjects related to the world of catering. At the end of each test the chefs will be assigned a score, the sum of which will determine their final classification, and the contestant who scores the least points will be forced to leave the Academy.
Leonardo Pasquinelli, CEO of Endemol Shine Italy says: "We are hugely proud to add Cook Academy to our slate of successful cookery shows and can't wait to introduce Italian audiences, who are food fanatics, to a brand-new series. Antonino Cannavacciuolo is a world famous, hugely talented and much beloved chef and the perfect person to put our new recruits through their paces."
Lisa Perrin, CEO Creative Networks for Endemol Shine Group says, "At Endemol Shine Group we have an unrivalled reputation for creating fresh new food formats and turning them into global, returning smash hits. We're super excited by the launch of Cook Academy and look forward to serving it up internationally."
Endemol Shine Group's cooking format portfolio also boasts MasterChef, crowned the world's 'Most Successful Cookery Television Format' by Guinness World Records, with more than 60 local versions produced, airing in over 200 territories and watched by 300 million people globally. It is joined by Ready Steady Cook which has been Italy's number one cooking show for two decades and is returning to the UK after a ten year hiatus as well as Finland and travelling hits Family Food Fight and Kitchen Impossible as well as finished tape series' My Greatest Dishes and Britain's Best Cook.
Other global non-scripted hits for Endemol Shine Group include super brands MasterChef and Big Brother which recently celebrated its landmark 20th birthday, internationally loved favourites Deal or No Deal, Your Face Sounds Familiar, Operacion Triunfo, The Money Drop, Hunted and many more. The company continues to innovate with the likes of brand-new VR property makeover series Your Home Made Perfect, Treasure Island, which is a new take on  renowned format The Island, and LEGO® MASTERS as well as Big Bounce Battle and Family Food Fight.