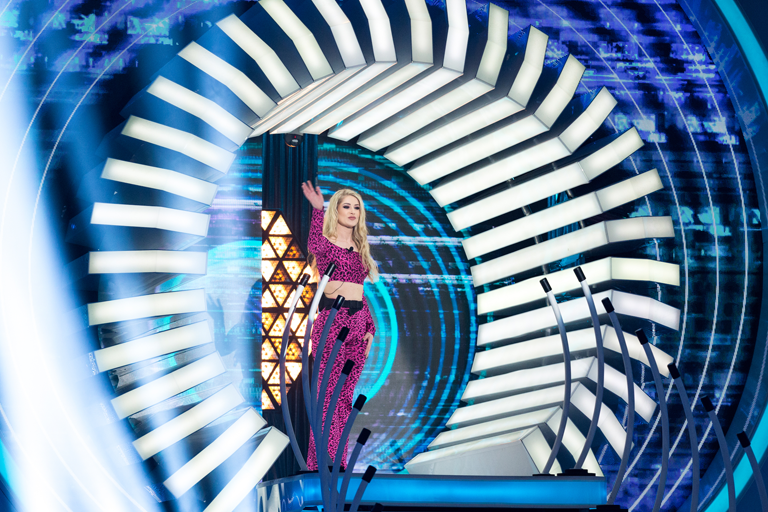 Endemol Shine's Big Brother returns to Greece after a decade away
18/10/2019
Deal marks fifth comeback for the reality hit in landmark 20th year
Global producer, distributor and content creator Endemol Shine Group today announces that Big Brother is set to make a comeback to Greek screens with a new broadcaster following a ten-year hiatus, in a deal struck by Endemol Shine International's Sales Director Tatjana Kostovski. The series will be produced and broadcast by Skai to will air in 2020.
The announcement was made in Cannes at an exclusive, invitation-only cocktail event to celebrate 20 years of the format's success; with Greece becoming the fifth market to bring back the global hit. This follows the recent announcement that it will be returning to Swedish screens after five years away as Endemol Shine Group's Swedish production company Meter are set to produce a brand-new run for TV4.
The format has already successfully returned to Poland and Finland this year, both of which were filmed in existing locations using new technology, as well as Germany where the civilian version will be brought back in 2020, following several popular celebrity editions and a five-year break.
Big Brother is enjoying one of its best years yet and is constantly being renewed internationally with 22 productions in 18 markets confirmed to air in 2019.
Evi Koutsaftaki, CEO of Skai says:
"Skai feels privileged to host Big Brother on its 20th Anniversary. We are excited that one of the most emblematic television shows will air on our channel and are certain that the revamped version of Big Brother will change the Greek television landscape. Skai would really like to thank Endemol Shine Group for trusting us with their most iconic show.
Mark Lawrence, Executive Director EMEA of Endemol Shine International says:
"It's great to mark a super busy first day in Cannes with the return of Big Brother to Greece. This versatile format truly changed television forever and this comeback deal proves the show is just as relevant today. We look forward to seeing Skai's fresh take on it after ten years away. "
Endemol Shine is celebrating 20 years since Big Brother made its worldwide debut in the Netherlands. Since its launch, the format has taken the world by storm, with 471 series of 28,391 episodes commissioned in 60 markets and airing pan regionally in 80 markets.
Other Endemol Shine series being showcased this week at MIPCOM include Your Home Made Perfect, The Cocaine Trail, Adult Material, Deadwater Fell and Fifty as well as LEGO®MASTERS, Treasure Island with Bear Grylls, Deep Water and My Greatest Dishes.
Endemol Shine Group creates world-class content for all platforms including global hits Black Mirror, Big Brother, Deal or No Deal, All Together Now, Humans, Hunted, MasterChef, Peaky Blinders, The Island, The Brain, Tin Star and Your Face Sounds Familiar.