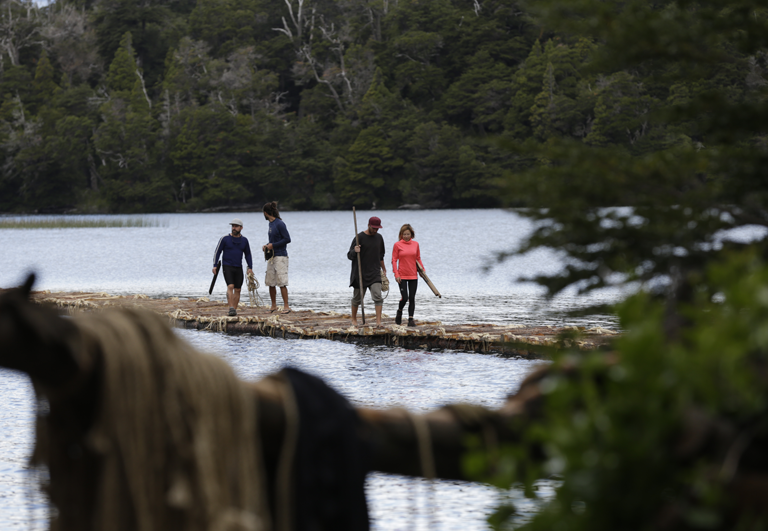 France crosses The Bridge in Endemol Shine's first international deal for the Spanish format
28/06/2018
Global content creator, producer and distributor Endemol Shine Group today announced that its entertainment format The Bridge has landed its first European deal, with Endemol Shine France being commissioned to create their own version for M6.
The hit adventure reality show was originally created by Zeppelin, an Endemol Shine Iberia company, for Movistar+'s #0 where it is known locally as El Puente. The first series aired in 2017 and has been commissioned for a second run which recently filmed in Vietnam and is set for transmission in September this year.
Lisa Perrin, Endemol Shine Group's CEO of Creative Networks says; "We're really proud of the team in Spain for creating such a high-end and ambitious format that is now beginning its international journey, with a first series commission in France. The show proved to be a total game changer when it launched on Movistar+'s #0 last year and M6 is the ideal home to introduce French viewers to the genre defining show."
Álvaro Díaz, Zeppelin's Managing Director, says: "Our intention with The Bridge was to create a completely new approach to the adventure reality genre, combining the best ingredients of factual but with a scripted look and approach to story-telling. The second season stays faithful to the first, while introducing new twists that will surprise the viewers and make the show bigger, better and a lot tougher."
The Bridge is an adventure like no other. A group of strangers have one thing in common; they all want to win life changing treasure, which lies on an island 300 metres away. To get it, they must build a bridge across the water in just 30 days. If they are successful, each contestant will vote individually who deserves the treasure. The one with the most votes has to make a once in a lifetime decision, to share the prize, with who or keep it for themselves.
Endemol Shine Group creates world-class content for all platforms including global hits Black Mirror, Big Brother, Deal or No Deal, Humans, Hunted, MasterChef, Peaky Blinders, The Island, The Brain, Tin Star and Your Face Sounds Familiar.
The company is also behind new entertainment formats such as Big Bounce Battle which has been ordered for a second series by RTL Germany and Australia's Family Food Fight which has been commissioned by ABC in the US.
Last year Endemol Shine Group produced more than 800 productions, in 78 territories airing on more than 275 channels around the world