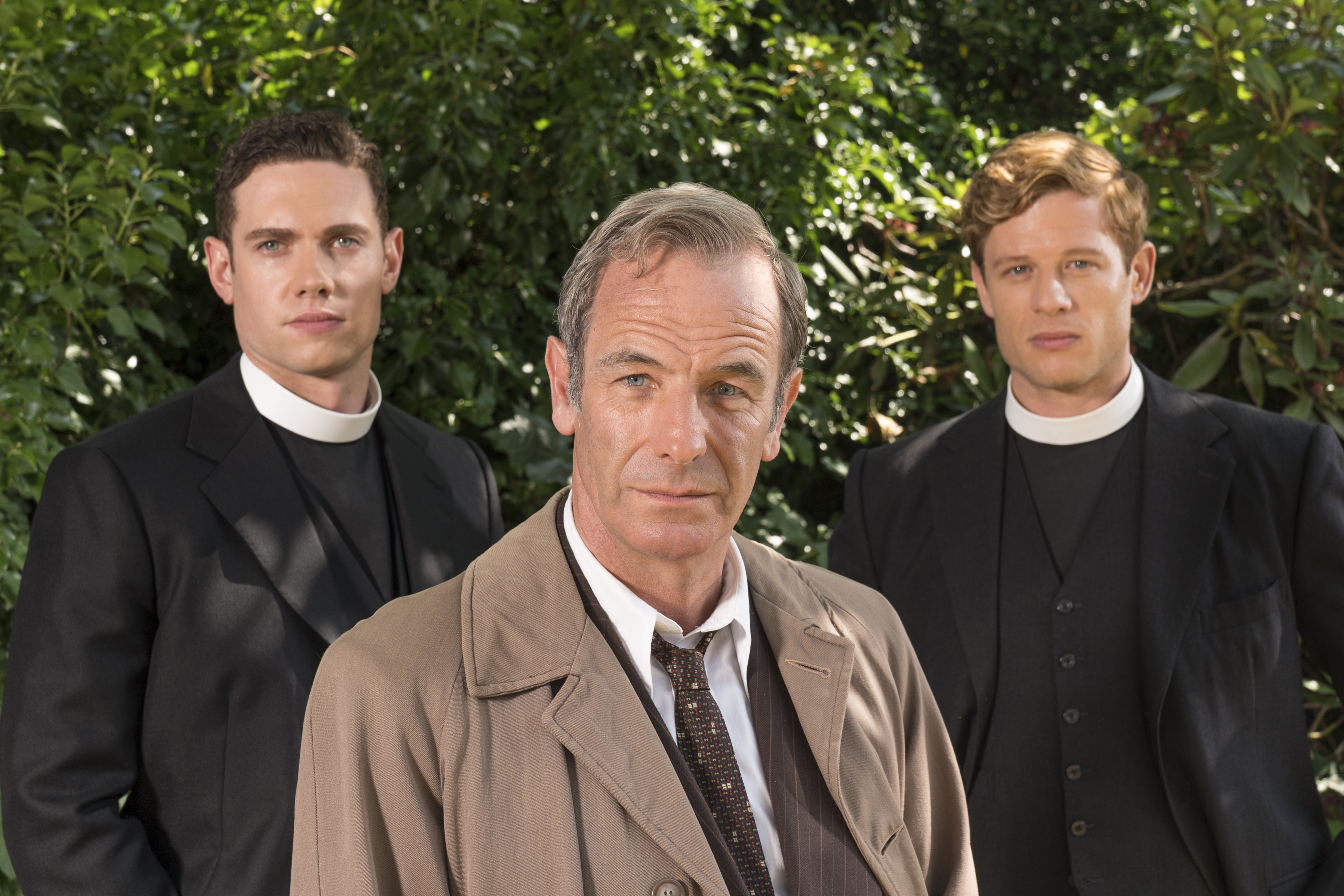 Grantchester welcomes Tom Brittney as new clergyman
29/06/2018
Tom Brittney (Outlander, Call the Midwife, Film Stars Don't Die in Liverpool) will join the cast of Grantchester as Reverend Will Davenport, crime-solving partner to Robson Green's Geordie Keating.
James Norton, who plays the charismatic, jazz-loving clergyman, Sidney Chambers, will make his final appearance during this fourth series on ITV – a co-production from Kudos and MASTERPIECE on PBS.
On joining Grantchester, Tom Brittney said: "I am beyond excited. From the moment I heard about the role of Will Davenport, it was something I wanted more than anything. It's a real honour to be joining such a wonderful series, with such a loyal fan base."
James Norton said: "As excited as I am to be filming a new series of Grantchester, it's also heartbreaking to be saying goodbye to Sidney Chambers. I've loved this experience, and particularly working with such an extraordinary cast and crew. All the best to the fantastic Tom Brittney in his role as the new vicar. He is a wonderful addition to the Grantchester family."
Kudos Executive Producer, Diederick Santer, said: "I'm delighted that Tom is joining the cast. He's a hugely likeable and talented actor, and will make both a fine vicar of Grantchester and a great crime-solving partner for Geordie Keating."
"A message to MASTERPIECE fans, as much as I know you'll miss James Norton, I promise that you'll love Tom Brittney," says MASTERPIECE Executive Producer Rebecca Eaton at WGBH Boston. "Just watch him go toe-to-toe with Robson Green's character, the very sceptical Geordie … and watch him win him over."
A man of the people, confident, caring and self-assured, Grantchester's young new parish priest Will Davenport channels his boundless energy into a quest for social justice. He is a man of God, but with the devil inside of him. As Geordie draws him into righting the wrongs of criminal Cambridge, Will's own troubled past is unearthed.
Commissioned by MASTERPIECE on PBS, Grantchester, series 4, is currently in production in London, Cambridge, and Grantchester.
Grantchester, series 4 is a Co-Production of Kudos, An Endemol Shine Group company, and MASTERPIECE for ITV and is distributed internationally by Endemol Shine International, which have sold the show across 162 countries. The executive producers for Kudos are Diederick Santer, Emma Kingsman-Lloyd, and Daisy Coulam. The executive producer for MASTERPIECE is Rebecca Eaton at WGBH Boston. The series will be produced by Richard Cookson. Director Tim Fywell is returning for the opening two episodes. Adapted from the Grantchester Mysteries novels by James Runcie, the series was developed for television by Daisy Coulam and written by Daisy Coulam and John Jackson.