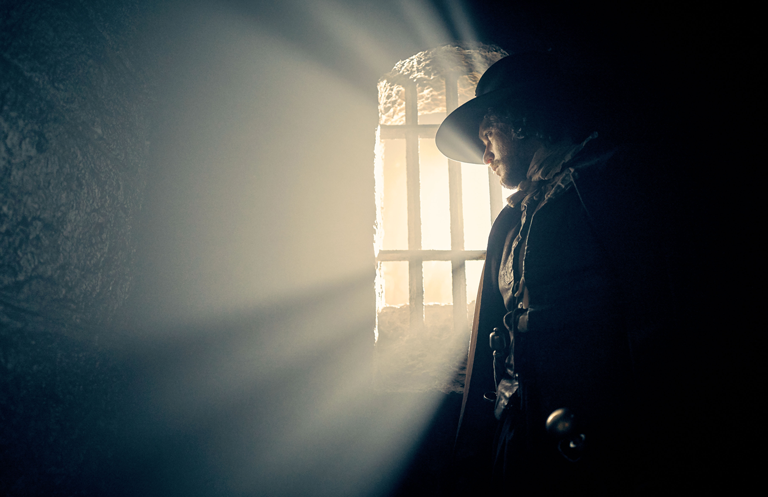 Gunpowder, Three-Part Historical Thriller Starring Kit Harington, Peter Mullan, Mark Gatiss and Liv Tyler, To Debut In December, Exclusively On HBO in the U.S.
02/11/2017
Gunpowder, a three-part thriller based on the real-life 17th century events that led to Guy Fawkes Day, will debut on HBO this December. The first episode will debut Monday, Dec. 18 (10:00-11:00 p.m. ET/PT), followed by the other parts the subsequent two nights – Tuesday, Dec. 19 and Wednesday, Dec. 20 – at the same time. It is produced by Kudos (part of Endemol Shine Group) in association with Thriker Films, originally for BBC One.
The show will also be available on HBO On Demand, HBO NOW, HBO GO and affiliate portals.
Kit Harington (HBO's "Game of Thrones"), Peter Mullan (CINEMAX's "Quarry"), Mark Gatiss ("Sherlock") and Liv Tyler (HBO's "The Leftovers") star in the miniseries, which is written by Ronan Bennett ("Top Boy"), directed by J Blakeson ("The Disappearance of Alice Creed")
Harington, who is also a co-executive producer on the show, has a personal connection to the real-life source of Gunpowder. The actor is a descendant of Robert Catesby, the central figure in the story, and plays him in the show.
"We are delighted to offer a platform for a project that is so close to Kit Harington's heart," says Kary Antholis, president, HBO Miniseries and Cinemax Programming. "Kit's passion for and belief in Gunpowder are evident in every frame of the miniseries."
"Three years ago, Daniel West and I conceived and began developing Gunpowder with Kudos and Ronan Bennett," notes Harington. "We are now thrilled to share this unique story with the U.S. audience. I can't think of a better place to do that than my home at HBO."
"We are thrilled that HBO has come on board as our U.S. partner for this outstanding miniseries," says Cathy Payne, chief executive, Endemol Shine International. "It is a testament to the producers Kudos and Thriker Films and the amazing cast."
Diederick Santer, CEO of Kudos adds, "Gunpowder is an explosive tale that has been hugely popular with BBC One audiences in the U.K. HBO is the ideal partner to bring this premium miniseries to viewers in the U.S., and with a magnificent cast and script, we expect the drama to be unmissable viewing stateside."
Originally commissioned by BBC One in the U.K., Gunpowder stars Kit Harington as Robert Catesby, who was the driving force behind the Gunpowder Plot in 1605 London. A committed Catholic at a time when Protestant England persecutes Catholics relentlessly, Catesby's refusal to abandon his religion brings him to the edge of financial, social and psychological ruin. Mark Gatiss plays Robert Cecil, King James' spymaster, who directs efforts to hunt down, torture and kill priests, while rank-and-file Catholics are subject to oppression and the loss of their property.
Peter Mullan portrays head Jesuit Father Garnet, whose peaceful protestations have little effect on Catesby. Liv Tyler plays Catesby's astute and capable cousin, Anne Vaux, who becomes suspicious about his activities and fears the consequences will be the exact opposite of what Catesby intends.
Gunpowder chronicles the evolution of the plot, the selection of collaborators to carry it out, the gathering of resources and the obstacles to its execution, even as Catesby's team plays a deadly cat and mouse game with Cecil's ruthless spy network.
Also starring in Gunpowder are Edward Holcroft ("Kingsman: The Golden Circle"), Shaun Dooley ("Broadchurch"), Tom Cullen ("Downton Abbey"), Robert Emms ("War Horse"), Derek Riddell ("The Missing"), Sian Webber ("EastEnders"), David Bamber (HBO's "Rome") and Kevin Eldon (HBO's "Game of Thrones").