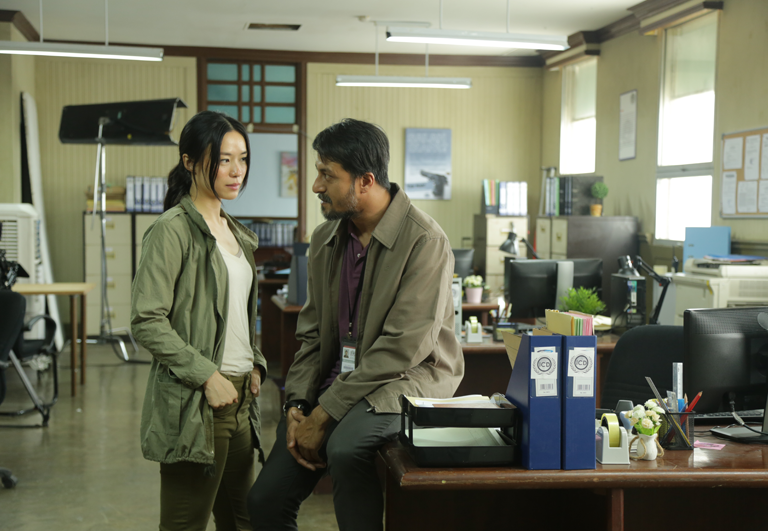 HBO Asia partners with Viu on Viu original "The Bridge"
29/08/2018
Today, HBO Asia and Viu, a leading OTT Video service by PCCW and Vuclip, announce that the Viu Original "The Bridge" licensed by Endemol Shine Group, will be available on HBO Asia's channels and services throughout Asia. From November 26th, 2018, the show will be available day and date on Viu in all available markets and on HBO, HBO GO and HBO ON DEMAND in the following countries: Brunei, Cambodia, Hong Kong, Indonesia, Macau, Maldives, Mongolia, Myanmar, Palau, Papua New Guinea, the Philippines, Singapore, South Korea, Sri Lanka, Taiwan, Thailand and Vietnam. Fans of Viu Originals will now have the opportunity to view this latest adaptation of global phenomenon, "The Bridge," on multiple platforms.
"HBO Asia is committed to quality original local programming and working with Viu on 'The Bridge' is another step towards that," said Jonathan Spink, CEO, HBO Asia. "This adaptation of 'The Bridge' will add to our ever-growing line up of Asian Original content that will resonate with audiences in the region and around the world."
"Our approach is not just to produce great content, but also continue investing in the local ecosystem by providing a platform for sustained growth. It is great to partner with HBO Asia on the Bridge, because they share our vision and passion when it comes to Original content," said Kingsley Warner, Country Manager Malaysia and Executive Producer of The Bridge, Malaysia and Singapore.
Viu is working with longtime partner, Double Vision, to produce a Malaysia-Singapore localised, ten-episode adaptation of global phenomenon, The Bridge, starring Bront Palarae, Rebecca Lim, Cheryl Samad and Tony Eusoff. The Bridge will be directed by TJ Lee. A body is found on the border of two countries, Malaysia and Singapore, forcing an investigator from each country to work together to solve the case. This is a licensed format from international production and distribution house, Endemol Shine Group and is a compelling storyline which lends itself to great localization.
The Bridge (Bron/Broen) was originally created and written by Hans Rosenfeldt as a joint production of Sweden's Filmlance International, part of Endemol Shine Group and Denmark's Nimbus Film. The Bridge (Bron/Broen) was produced in co-production with Sveriges Television, DR, ZDF German Television network, ZDF Enterprises Gmbh, Film i Skåne, NRK, Copenhagen Film Fund, Lumiere Group, Stiftelsen Ystad Österlen Filmfond, with from Norvision and in co-operation with Malmö Stad.