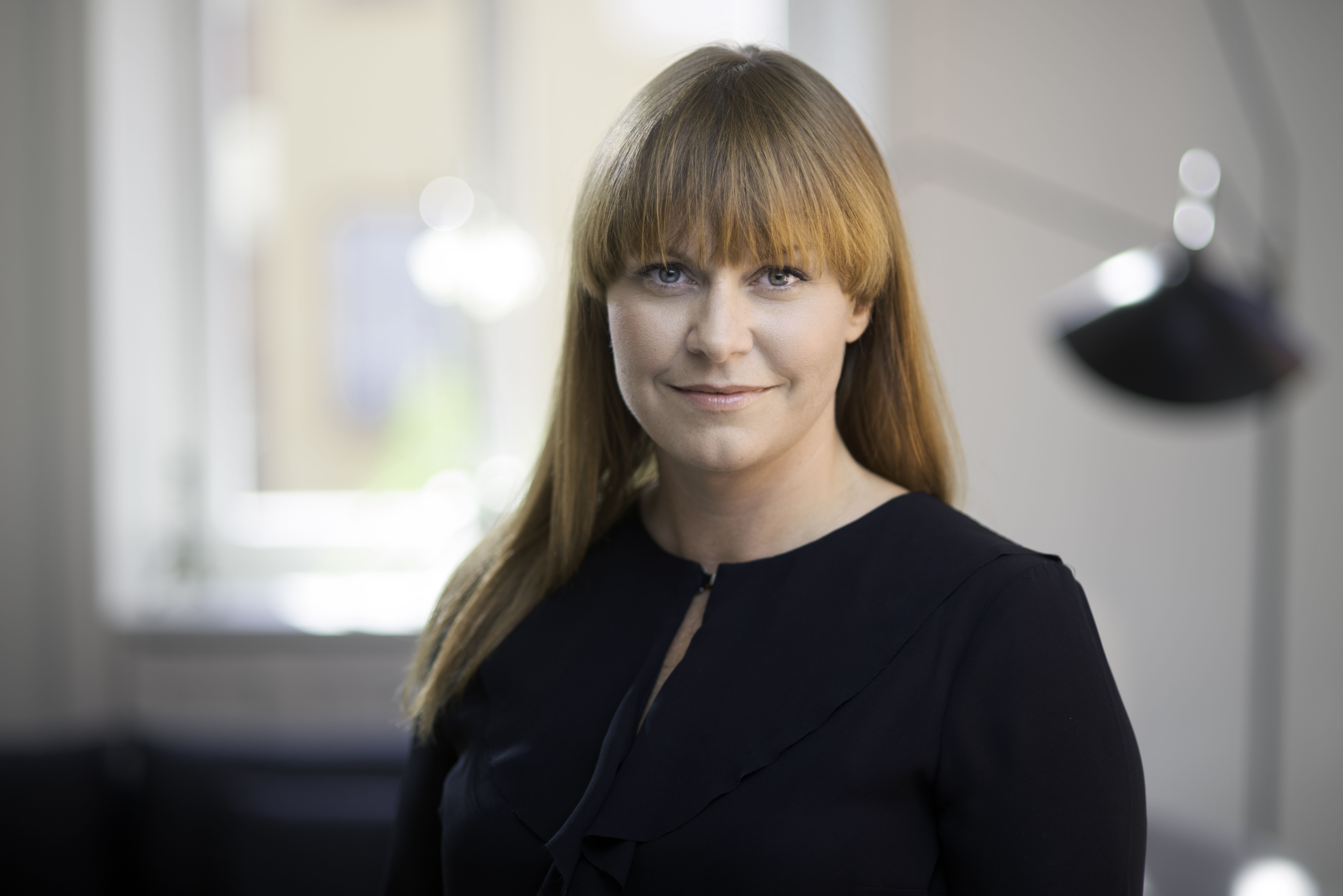 Karin Stjärne Appointed CEO Endemol Shine Nordics
26/01/2017
Stockholm, 26.01.17- It was announced today that Endemol Shine Nordics, the Nordic Region's largest TV and Film production group, has appointed Karin Stjärne to the role of Chief Executive Officer.
Stjärne joins from her most recent position VP Programme MTG Sverige, a role held since January 2014.
As the Nordic Group's CEO, Stjärne will oversee Endemol Shine businesses across Denmark, Finland, Sweden and Norway with responsibilities encompassing strategy, sales, development and digital.
Stjärne starts her new position in April reporting to Marcus Wolter, Chairman, Northern Europe, Endemol Shine Group.
Stjärne began her television career in 1993 and has since held numerous senior roles at major Nordic broadcasters including SVT, MTG, Viacom, and TV4. Stjärne also has experience from the production side as local Managing Director Nordisk Film TV for six years, growing the business into a major pan-Nordic player in entertainment within the Banijay group.
Recently, in addition to managing content across MTG Sverige FTV channels, Stjärne has had responsibility for launching new AVOD platform Viafree and digital transformation projects as part of the company's management team.
"Karin has a broad and deep knowledge of the Nordic's content industry, extensive international experience and an understanding of the needs, challenges and evolving nature of our buyers' businesses. We very much look forward to her joining and bringing this, along with her enthusiasm, to the Group." says Marcus Wolter, Chairman, Northern Europe at Endemol Shine Group;
Karin Stjärne adds; "I have been an admirer for a long time of the diverse and brilliant producers and companies under the Endemol Shine Nordics umbrella. Their ability to generate both originating compelling content as well as adapting some of the world's biggest formats from the wider Endemol Shine Group within the Nordic market is very impressive. I look forward to getting started with my new accomplished colleagues."
Endemol Shine Nordics is the Nordics' largest TV and film production group with companies and broadcast facilities across Denmark, Finland, Sweden and Norway including Meter Television, STO-CPH Produktion, Metronome Rental, Mag 5 Content, Filmlance International (Sweden), Metronome Productions, Studios (Denmark), Rubicon TV, Metronome Spartacus (Norway) and Endemol Shine Finland.
The production companies in the Nordic group produces 200 titles every year. Recent and forthcoming credits include global hit Bron/Broen which is currently in production for its final series; the Emmy award-winning series The Great Swedish Adventure, and Stripped which launched in Denmark and has sold to multiple territories including the UK, Sweden and Finland with new deals to be announced soon.
Further information:
Nicke Johansson,
Endemol Shine Nordics
+46 8 459 7815
nicke.johansson@endemolshine.se
Patrick Keegan
Endemol Shine Group
Tel: + 44 (0) 7990555305
Patrick.keegan@endemolshine.com
Rae Langford
Endemol Shine Group
Tel: + 44 (0) 7958577148
rae.langford@endemoluk.com