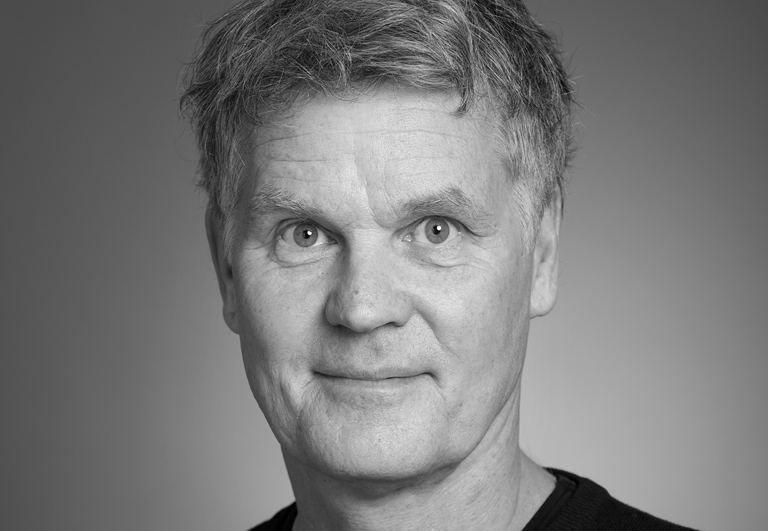 Lars Blomgren Appointed Head of Scripted, EMEA
27/06/2018
Bron/Broen Executive Producer To Lead Non English Language Scripted Strategy
New Role Set to Further Strengthen Diverse Drama Network
Fellow Filmlance and Bron/Broen Producer Anders Landström to Succeed Blomgren as Managing Director, Filmlance
Global content producer and distributor Endemol Shine Group today announced plans to futher supercharge its non-English language scripted portfolio by appointing Lars Blomgren to the newly-created role of Head of Scripted, EMEA.
Blomgren will work closely with Endemol Shine Group's unparalleled network of awardwinning scripted producers and companies across non-English language markets in Europe, Middle East and Asia, between them responsible for 41 productions in 2017. He is charged with enhancing this premium offering through increased collaboration, shared investment and opportunities across the Group for talent.
Currently Managing Director of award-winning Swedish production company Filmlance International, where he has served for over two decades, Blomgren has most recently overseen the fourth and final series of global hit Bron/Broen (The Bridge), which has sold to over 180 territories and given rise to five adaptations internationally.
Peter Salmon, Chief Creative Officer, Endemol Shine Group said: "This is about taking an already stunning portfolio to new heights, working with the established and emerging talent from across Europe, Middle East and Asia. The world's appetite for great scripted stories is exciting, growing and changing fast. The fact that a global production leader like EndemolShine has asked one of its stars, Lars Blomgren, to spearhead this charge across key territories speaks volumes for our ambition. Lars has trail-blazed from Scandinavia as godfather to wonderful Nordic Noir titles like The Bridge. Now, working with our great scripted producers from Madrid to Amsterdam, Paris to Tel Aviv, Rome to Oslo – and beyond – we want to unleash the full potential of our non English stable for our existing buyers as well as new partners and platforms."
In the new role, Blomgren will work closely with existing diverse and award-winning labels from the Nordics (Filmlance, Rubicon), Germany (Wiedemann and Berg), Netherlands (NL Flms), France (ES Fiction), Iberia (Diagonal), Israel (Endemol Shine Studios Israel) and scripted teams in Italy, Poland, Russia, India and China. Each will continue to run as currently, with an additional reporting line to Blomgren.
Recent and forthcoming non-English language scripted series across Endemol Shine Group include the return of Dark (Netflix) and 4 Blocks (TNT Serie) in Germany; Cathedral of the Sea (Antena 3/TV3/Netflix) and Matadero (Antena 3) from Spain; Harem and Nevsu (Reshet) and Queens (Hot) in Israel; Lois (NPO1) in the Netherlands; France's forthcoming adaptation of The Fall Insoupçonnable (TF1), Papa ou Maman (M6) and returning series Guyane (Canal +), Italy's L'Allieva (Rai Uno) and The Councilman (TV2) in Norway.
Succeeding Blomgren as Managing Director of Filmlance Interntational will be Anders Landström. Landström has worked across both television and feature at Filmlance since 2000, including most recently all four series of Bron/Broen and hit series The Sandhamm Murders (TV4). Both begin their new roles in Septemnber.
Lars Blomgren said: "It's a privilege to be given an opportunity to work with such a talented and extraordinary group of international scripted producers across Endemol Shine. As the final chapter closes on Bron, it feels the right time to apply everything I've learned with it across 10 years on the international stage to this new challenge. It has been an hugely enjoyable 24 years in total at Filmlance, working with so many gifted friends, including of course Anders, who is the perfect person to lead that very special company from here."
Karin Stjärne, CEO Endemol Shine Nordics said: "Both Anders and Lars are ideally suited for their new roles. I'd like to thank Lars for dedication to, and brilliant stewardship of, Filmlance and with his deep knowledge and feel for the company I know that Anders will maintain the company's exceptional track record."
Anders Landström said: "I am delighted to be taking on the leadership at Filmlance. I get to work with the brilliant team in Sweden and still continue my working relationship with Lars on a global basis, an added bonus."
Filmlance International has produced award-winning, high-end feature films and television for thirty years. Their filmography of more than 100 titles includes features, animation children's and short films in addition to drama series. 2018 sees the continuation of ongoing series Beck (TV4), The Sandhamn Murders (TV4) and Spring Tide (SVT).
International adaptations of Bron include UK/France (The Tunnel), Germany/Austria (Der Pass), USA/Mexico (The Bridge), Russia/Estonia (Moct/Sild) and Singapore/Malaysia (The Bridge).