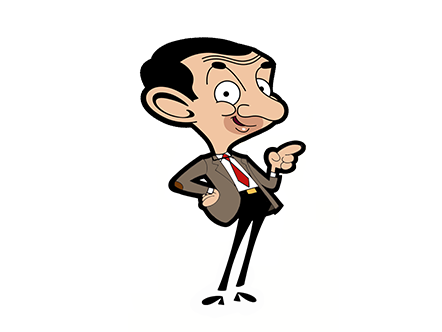 Mr Bean to star in mobile game for London tourists
25/07/2017
Endemol Shine Group, London & Partners and Pointvoucher announce partnership for London tourist game
Play London with Mr Bean launches later this year on iOS and Android
Innovative Match-3 mobile game featuring an animated Mr Bean includes London voucher offers for players
Global content creator, producer and distributor Endemol Shine Group, the Mayor of London's official promotional agency London & Partners and entertainment and marketing platform Pointvoucher, today announced a partnership to design and market a mobile game to attract UK and international visitors to the city.
Play London with Mr Bean is an interactive mobile Match-3 game with geo-location features, starring an animated Mr Bean character visiting scores of tourist attractions in central and outer London. Launching later this year on iOS and Android the game will engage with visitors to the city and help them discover London's hidden tourist gems, and the city's cultural and foodie highlights. It will feature hidden treasures and great offers that can be found all over the city.
By spending time playing the game, players will be able to pick up vouchers which they can then cash in for discounts when they holiday in London and find great offers on locations around the city. Discounts may include free Wi-Fi, or money off hotel room rates and at famous visitor attractions.
Frances Adams, Global Director of Brands and Licensing, Endemol Shine Group comments, "Play London with Mr Bean is a great way for brands to tap into the global popularity of Mr Bean and engage with the huge numbers of tourists exploring London. With a brilliantly fun game and exclusive rewards on offer, this is a really playful and original way to market a city."
Mr Bean, produced by Tiger Aspect, part of Endemol Shine UK, is broadcast in 195 territories with global brand extensions including DVDs (35 million units sold) and apps (more than 21 million downloads). It is the biggest TV Entertainment brand on Facebook with over 70 million fans and in the top 20 of all pages on Facebook overtaking the likes of The Simpsons, Katy Perry and McDonalds this year. The official YouTube channel has 3.6million subscribers and 35 million views per month. Mr Bean averages nearly 300 million monthly views across online platforms.
Laura Citron, CEO London & Partners, said: "London is one of the world's favourite tourist destinations. We are always looking for innovative ways to help our visitors to discover new experiences and to make the most of their time in London. So we're delighted to be working with Mr Bean to share some of London's 'hidden gems' and fantastic offers and rewards."
Thomas Gadegard, CEO Pointvoucher added, "We have already done very successful projects together with brands, retailers and amusement parks. Now we are scaling the concept to a new level together with very strong partners and look forward to engaging with London's visitors and drive traffic to our brands and attractions partners."