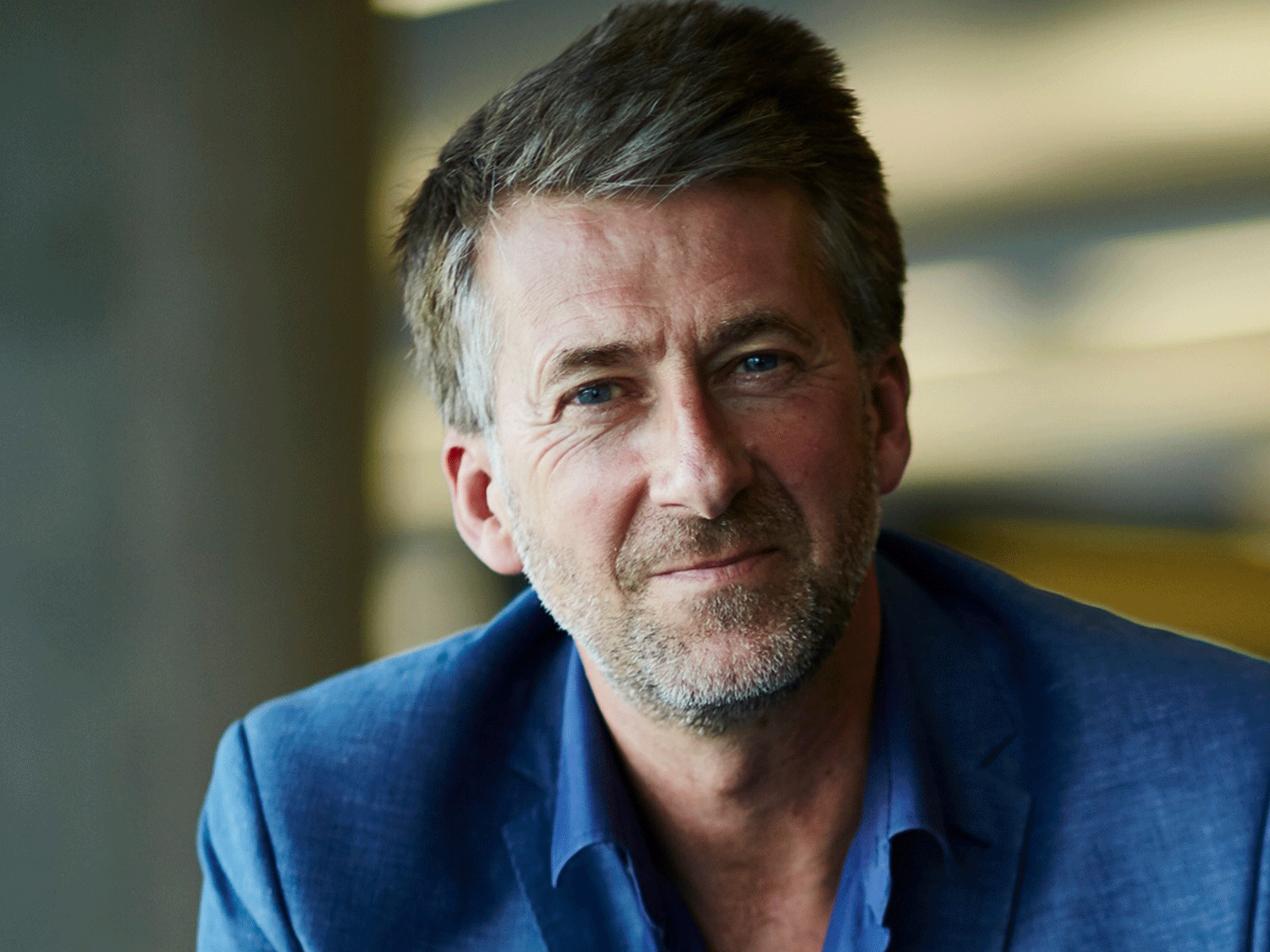 Endemol Shine Group Further Strengthens Senior Executive Team
01/03/2016
Amsterdam, London: 1st March 2016: Global content creator, producer and distributor Endemol Shine Group today announced key appointments to shape and further strengthen leadership across areas including creativity, and legal affairs.
Among those taking new roles in the senior team is Peter Salmon, currently Director of BBC Studios, who has been appointed as Chief Creative Officer, Endemol Shine Group. Salmon will lead the creative direction of the Group's worldwide network, which has 120 production companies in over 30 markets and a portfolio of more than 600 successful titles across genres and platforms, produced in over 50 languages.
As Chief Creative Officer, Salmon will have oversight of the UK business, working with Richard Johnston and Lucinda Hicks (CEO and COO respectively) to further build on the creative success of the UK business and as a support to all UK companies within the group. Globally, his brief will be to champion ideas and further accelerate the rollout of content internationally across linear and digital platforms, with the Creative Networks division, led by Lisa Perrin, also reporting to him.
A highly experienced programme maker and commissioner, Salmon has held numerous leadership positions in broadcasting and production at Channel 4, Granada TV, The Television Corporation and the BBC, where he has been Controller of BBC1, Director of Sport and founding Director of BBC North. Salmon is currently responsible for establishing and managing BBC Studios, the new production division being created within the BBC. He takes up his role as Chief Creative Officer in early summer and will report to Endemol Shine Group CEO, Sophie Turner Laing.
Peter Salmon said: "The opportunity to work alongside some of the industry's most creative and prolific talent, both in the UK and internationally across Endemol Shine Group, was simply irresistible. I've already had the privilege of working with many of the production companies under the Endemol Shine umbrella in the UK and I'm a great admirer of shows created by the group globally. It's an incredibly talented international team, which I can't wait to join and collaborate with on bringing content to screens and audiences across the world."
Endemol Shine Group CEO, Sophie Turner Laing said: "Peter is a true creative champion. His profound understanding of the creative process and respect for talent comes with an avid desire to reach audiences. His experience will be invaluable as we look to the future having successfully united our global business over the last year, and his enthusiasm for the new role is infectious. We look forward to welcoming him to the fold."
On his forthcoming departure from the BBC, Salmon added: "My first job in the media was at the BBC 35 years ago and I am a huge supporter of the corporation, its programme makers and its ethos so its with a mixture of excitement and sadness that I'm moving on. I agreed with Tony Hall I would help get BBC Studios successfully through this first phase, establishing a strong senior team, its direction and remit, so this feels like an appropriate time for a successor to come in and take up the baton. I look forward to working over the next couple of months to ensure there are strong foundations and a thorough handover."
Salmon is co-inventor of Sport Relief, the £100m charity initiative with Comic Relief, where he is a Trustee. As Controller of BBC One Salmon commissioned 'Waking the Dead', 'Holby City', 'dinnerladies' and 'My Family' among others, and at BBC Sport he won back rights to 'Match of the Day' and pioneered sport online and red button services at Wimbledon and The 2004 Athens Olympics. He was Chief Creative Officer of BBC Vision, overseeing in-house production including 'Strictly Come Dancing', 'Top Gear', 'Dragon's Den', 'EastEnders' and 'The One Show'.   As a programme maker he was on the original 'Crimewatch UK' team and became its series producer, produced more than 20 programmes at the Natural History Unit and was Executive Producer for Wallace and Gromit Oscar winner 'The Wrong Trousers' from Aardman Animations. His other positions in the industry have included CEO of independent production group, The Television Corporation, Controller of Factual Programmes for Channel 4 and Director of Programmes for Granada Television.  Most recently he established and ran BBC North, the 3,000 strong BBC production base near Manchester and was Director, BBC England before taking his current position as Director of BBC Studios in late 2015.
Also joining the new senior line up is Emma Moloney, formerly General Counsel at News Corp's national newspaper group, News UK, who will become General Counsel of Endemol Shine Group. Moloney will lead the Group's Legal Affairs team as well as oversee the company's distribution business, working closely with Endemol Shine International CEO, Cathy Payne.
Moloney brings extensive experience within global media companies including Sky and the National Geographic Channel, where she was also General Counsel. She has held positions at international legal firms where her clients have included Amazon, Sky, G4S and Foxtel.  Moloney takes up her new role in March, based at Endemol Shine Group's head office in Amsterdam and reporting to Sophie Turner Laing.
Moloney's appointment follows Boudewijn Beusmans' move to his new role as CEO of Endemol Shine Netherlands, announced in October last year. In addition to leading the Netherlands business, Beusmans will continue in an international capacity as Executive Vice President, Group, advising across areas including partnerships, talent deals, governance and strategy.
In its first year Endemol Shine Group had 733 productions air across 256 channels in 68 territories. These included Sweden's number one drama Bron/Broen (The Bridge), Channel 4's highest rating drama in 20 years Humans, Sky Atlantic's most successful ever original drama Fortitude, France's highest performing drama of the year, L'Emprise and the UK's number one rated gameshow Pointless. The last 12 months have also seen long running international hits such as Masterchef and Big Brother ranking number one in key markets including the USA.
New titles making their mark internationally have included The Island and Hunted, which have sold to multiple territories, as well as online video hits such as ICON and Legends of Gaming, which have engaged millions of fans around the world.
Endemol Shine Group's multi-genre portfolio also includes Black Mirror, Broadchurch, Hell on Wheels, Kingdom, Peaky Blinders, The Biggest Loser, The Fall, Your Face Sounds Familiar and many more.
Sophie Turner Laing said: "These appointments cement a world class executive team to take us into our second year as a group.  The wealth of expertise that Emma brings will be an enormous asset to the Group, as will Boudewijn's extensive experience and knowledge. I'm thrilled to have them and Peter taking these key executive roles and adding further strength and leadership to our senior team."