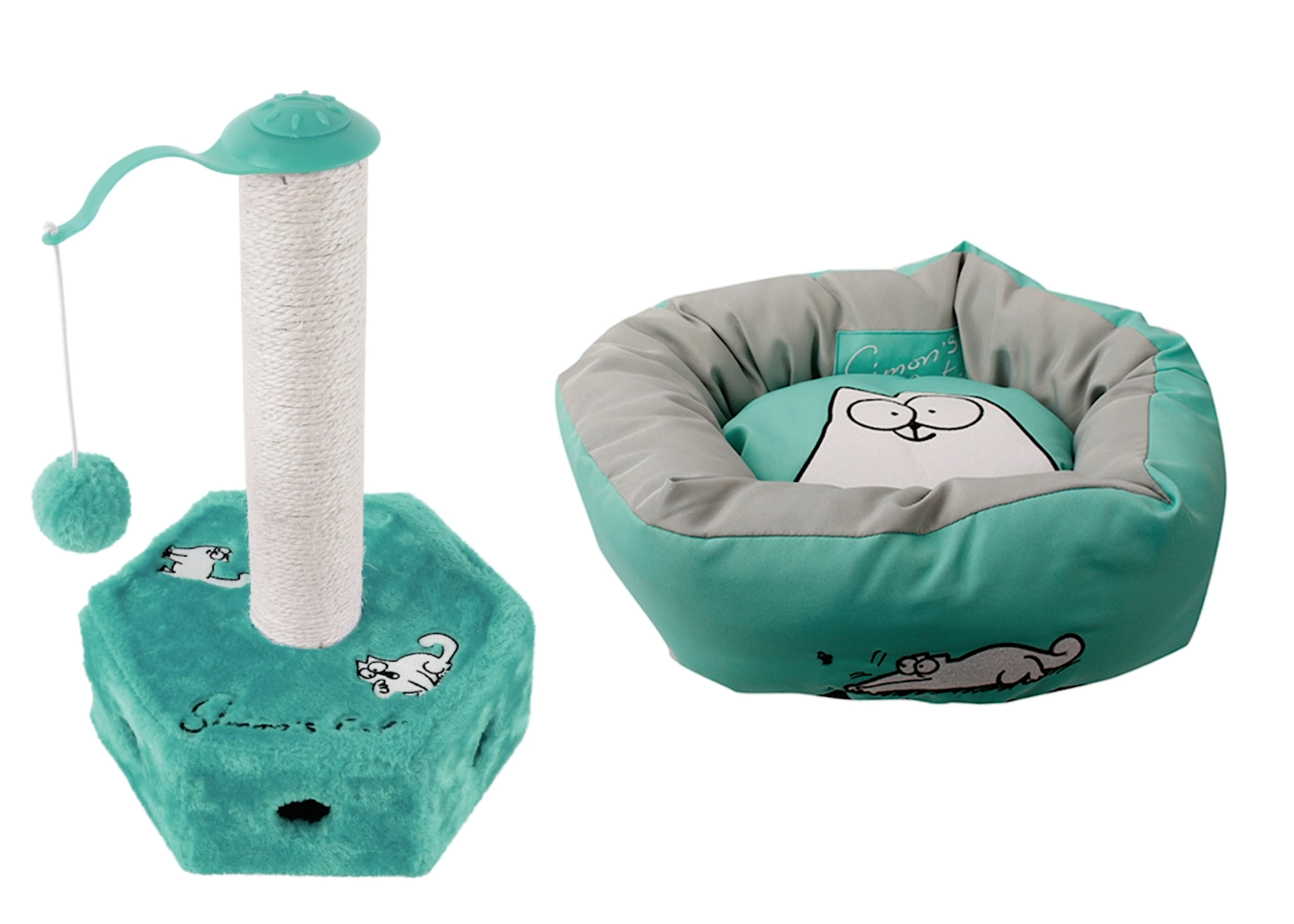 Simon's Cat launches in Lidl
The hit-animated brand Simon's Cat has partnered with leading European retailer Lidl for a branded pet product range.
02/07/2020
The partnership sees Simon's Cat branded products launch in Lidl stores this summer in the US and across 16 territories in Europe. Products include a scratcher and bed for cats, each in 3 different colours. The partnership also features a bespoke piece of animation created by the Simon's Cat team exclusively for Lidl, with the charming and mischievous cat playing and interacting with the product.
Simon's Cat is a worldwide phenomenon, seen in over 100 countries, with 7 million fans on Facebook, 2 million followers on Instagram, and more than 1 billion views on YouTube.
Simon's Cat features the hilarious antics of a mischievous white cat and his long-suffering owner Simon. Simon's Cat was created by award-winning illustrator, animator and director Simon Tofield. First seen on YouTube in 2008, the Simon's Cat brand enjoys international success across multiple categories including gaming, publishing and apparel. There have been more than 80 million digital sticker downloads and in excess of 18 million mobile gaming downloads with further titles in development.
The last year alone saw the launch of the Baby Simon's Cat campaign and the sell-out success with its first range of Teespring plushies; a brand new book Simon's Cat It's a Dog's Life which brings everyone's favourite feline back to the page, with a canine twist; the rollout of the hit mobile game Simon's Cat Dash in China; and continued international growth with further agent appointments in the Nordics and CEE, and Southeast Asia.